Sightseeing Log 007 [SHADOWBRINGERS]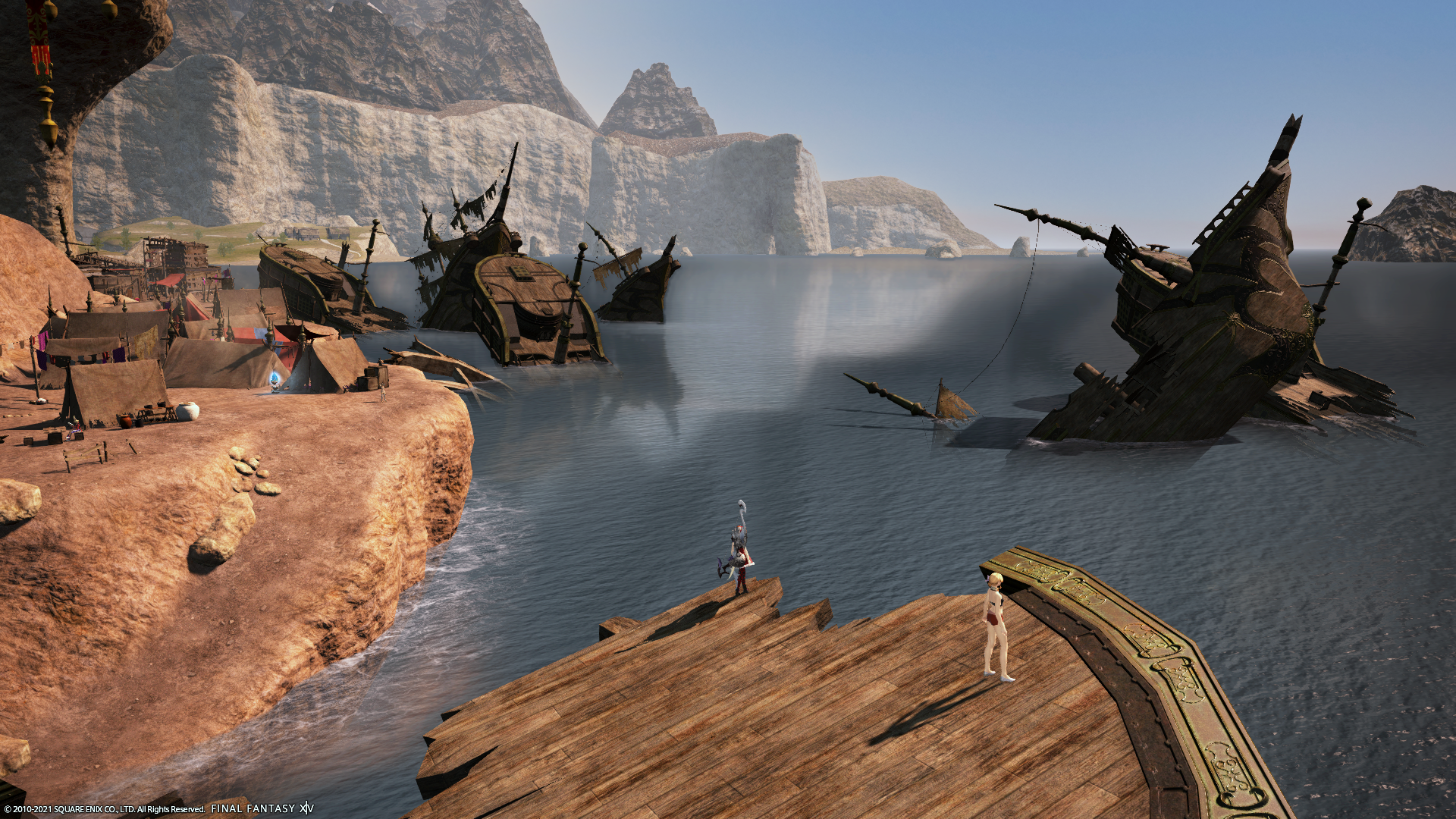 Hi, this is Karin(@KarinMie_en).
This article is about "the place of Sightseeing Log 007 (SHADOWBRINGERS)".
If you don't want to know the place, please returning to the previous page.
Impressions
To see the log, an impression is below.
In my wanderings through the city of Eulmore, I found myself pausing in wide-eyed wonder as I looked out upon the view before me. I knew that I must capture this sight in ink, lest others simply pass it by.
Location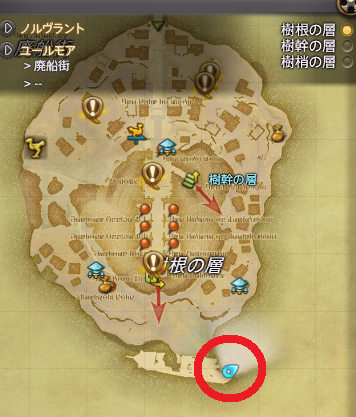 Place : Eulmore,The Derelicts(X: 12.5 Y:14.9)
It's on a ship.
Emote : Lookout
After Accomplishment
After accomplishment the log, "impressions" changes to "Vista Record".
The Derelicts
This shanty town provides shelter for the destitute masses which huddle around the base of Eulmore. Many have built shacks with planks scavenged from the derelicts─sea vessels left to rot once the Flood of Light made the oceans impassable─while others simply squat in whatever remains of the ships' broken hulls.
In the End
Eulmore is the second big city in Shadowbringers, so I have many time to visit there.
However, this location is on the outskirts of town, so I don't think I will be going there very often.
If you haven't accomplished the sightseeing log of here, why not stop by between adventures?
I hope this article is helpful for you.