How to Get the Ceiling Light "Deep Hive Ceiling Fan"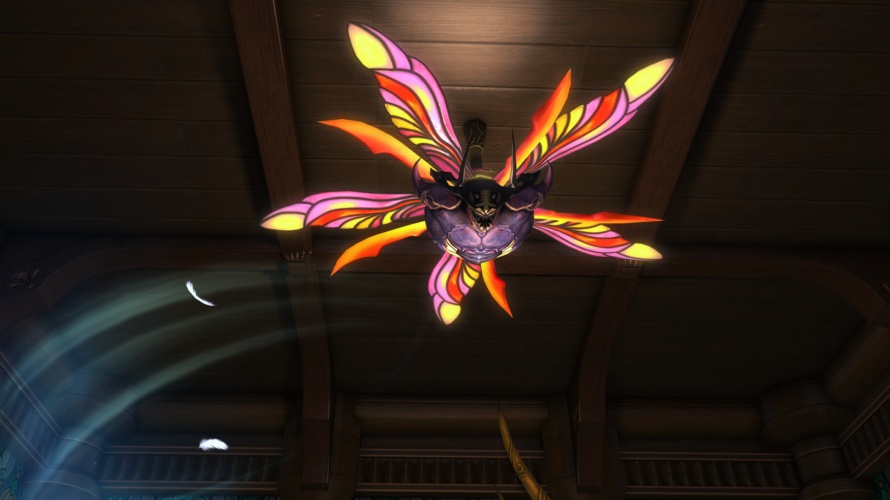 @KarinMie_en).

I introduce about how to get "Deep Hive Ceiling Fan" and its looks.
Ceiling Light : Deep Hive Ceiling Fan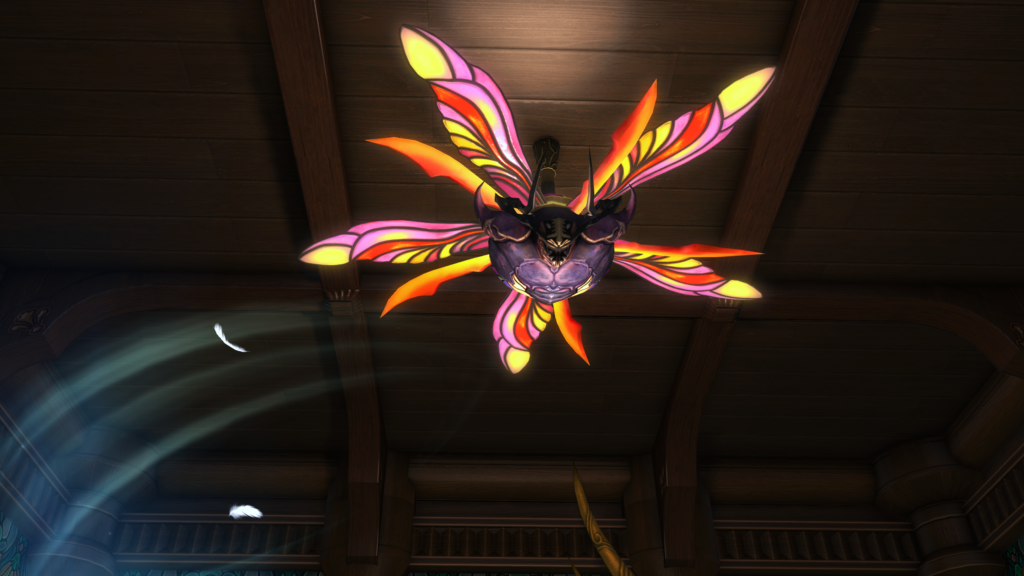 *Wind and blades in lower left are not included.
A ceiling-mounted fan created with the wings of the Gnath primal Ravana. It literally hums with the Lord of the Hive's untamed power.
The creative stained-glass-like wings are distinctive.
But if you look closely, you will see a gutted insect in the center of the ceiling fan.
So please be careful if you do not like insects.
The Way to Get
It can obtain to craft by goldsmith
The recipe is Master Carpenter III.
Required Ingredients
-Hive Forewing 1
-Tallow Candle 4
-Birch Lumber 3
– Aurum Regis Nugget
-Fieldcraft Demimateria III 5
-Wind Cluster 2
-Ice Cluster 1
Hive Forewing can get at Thok ast Thok (Extreme).
There is simillar item "Ravana's Forewing", it can get from Thok ast Thok, and it is different item so be careful.
In the End
Thok ast Thok (Extreme) is able to clear easily by solo if your level is over 80.
Why not make one if you want to add your own personality with a rather original design?
However, please be careful when putting on this product in free company houses where people do not like insects.
I hope you can enjoy this article.
前の記事

次の記事