On Dangerous Ground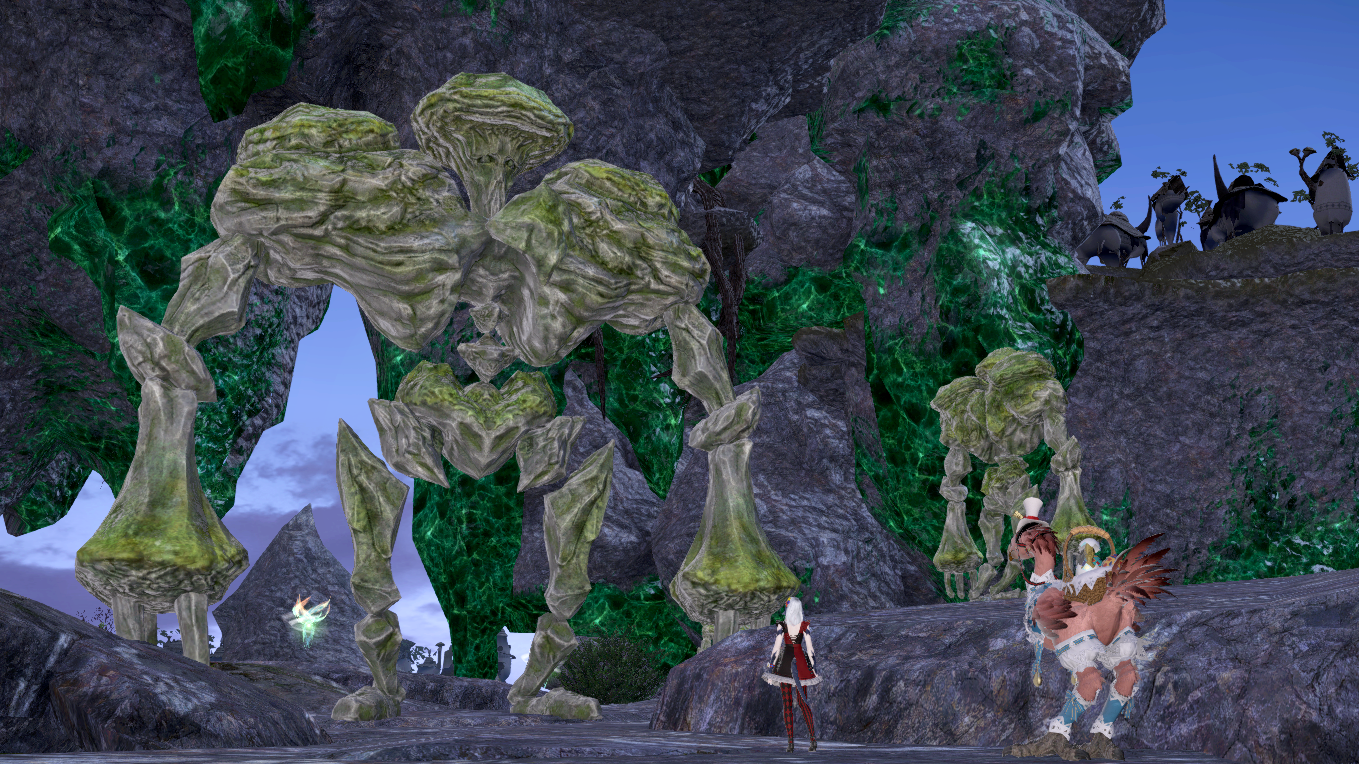 @KarinMie_en
).
This article is about Notorious Monster FATE "On Dangerous Ground".
Groundseater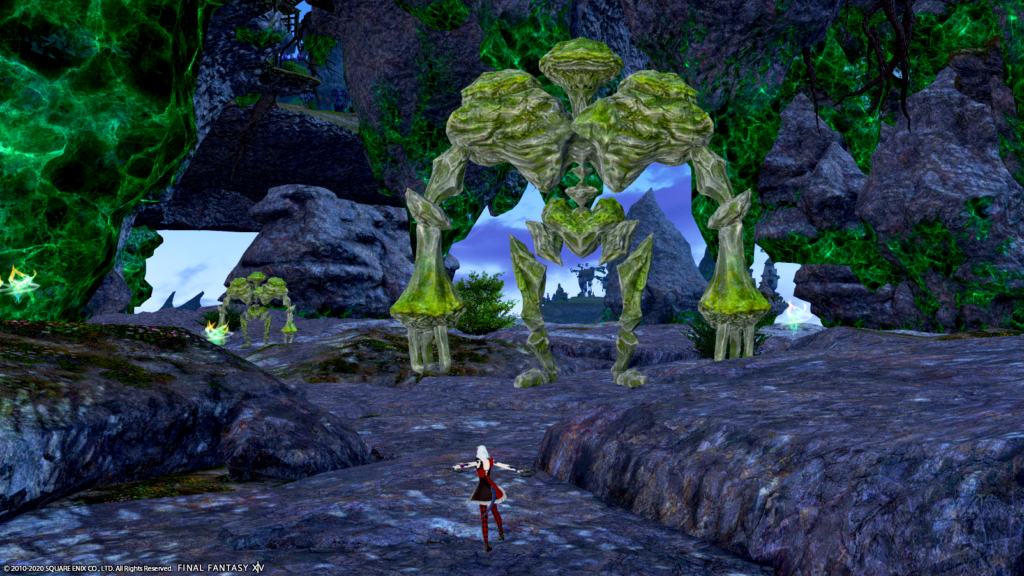 Groundseater is a Kill Boss FATE's monster, it appeared in the Sea of Clouds.
FATE Information
After centuries of protecting the land, one groundskeeper had enough and began devouring the very stuff he was tasked with defending. Decommission the groundseater before there are no islets left in the sky.
Area
It's appeared in the Sea of Clouds(X:21.5 Y:13.1 Z:2.6).
The nearest Aetheryte is Ok' Zundu but it's a bit far.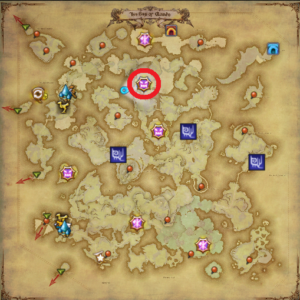 Battle Log
This time, the battle started a Tank, a healer and two Chocobo companions.
This FATE is level 57 so we synced our level 62.
It available to use skill level 60 and above and can wear stronger gear.
Sprite are popped around the FATE so trying to fight only Grandseater as much as possible, the battle will be much easier.
Rewards
You can acquire an achievement "Fantasy Islet" with the highest rating possible.
Minion
You can get this minion "Gold Rush Minecart" when you complete the FATE.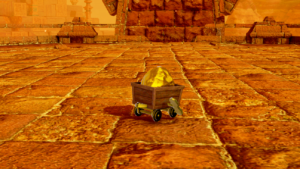 Sometimes the trolley spins around and raises and lowers the gold ore, making it look cute even though it is a trolley.
Unbeknownst to their clients, retainers across Eorzea have been secretly using these automated minecarts to help haul about all the materials adventurers have them venture forth to collect. As of yet, however, no adventurer has reported receiving a "rush of gold."
But I don't want to work in the silver mines! – Gold Saucer Patron