Sightseeing Log 012 [A Realm Reborn]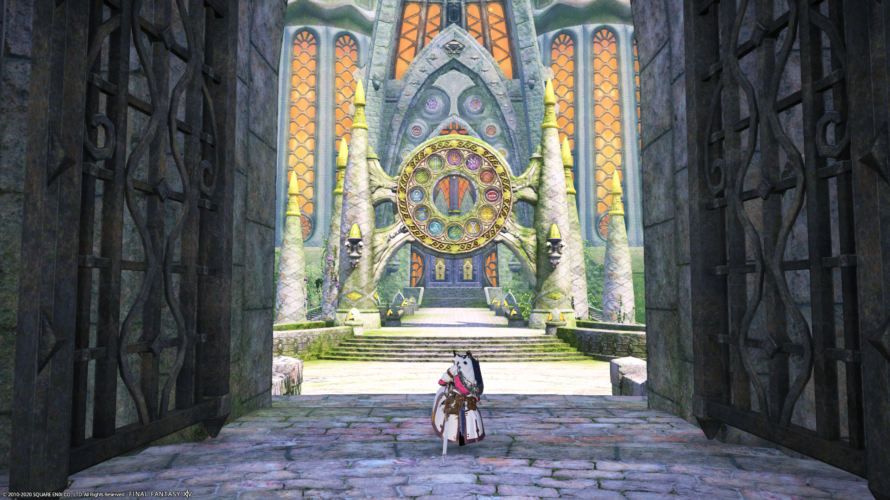 Hi, this is Karin(@KarinMie_en).

This article is about "the place of Sightseeing Log 012 ( A Realm Reborn)".
If you don't want to know the place, please returning to the previous page.
Impressions
To see the log, it is written hints as an "impressions" if it isn't achieved yet.
"I've never been the pious type, but when the sun strikes those windows and the trees in the gardens glisten, even I find myself mouthing a prayer from time to time." Such were the botanist's words, and I would see as he saw.
Location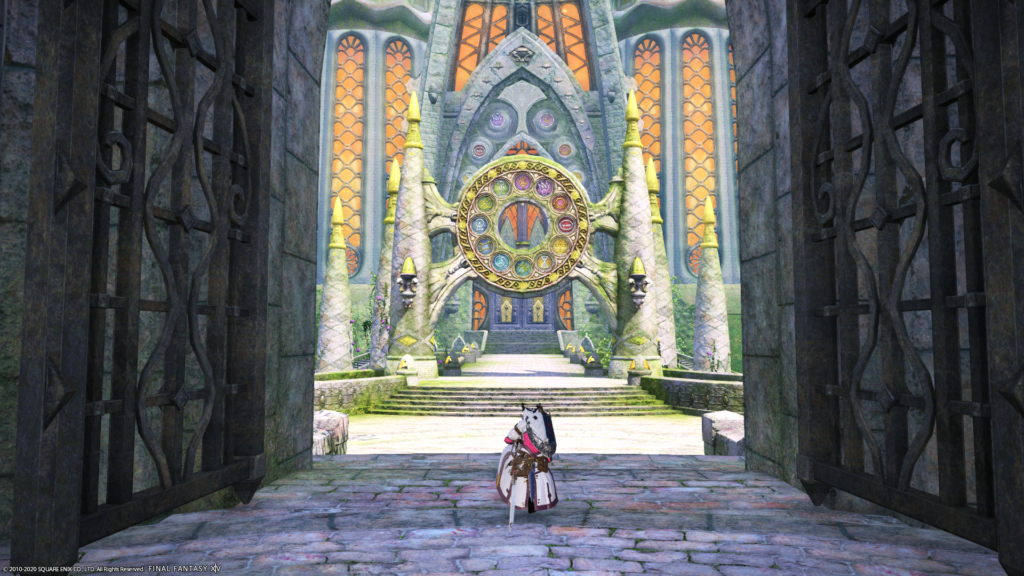 Place : In front of the gate of the Sanctum of the Twelve
Time : ET8:00~11:59
Weather : Fair Skies
Emote : Pray
After Accomplishment
After accomplishment the log, "impressions" changes to "Vista Record".
This sky-scraping ivory cathedral was built following the Age of Endless Frost─a dark period in which the realm was overrun with famine and disease─to serve as a place of refuge and respite for all who sought succor. Soon after, however, it fell into ruin and was all but forgotten…until the advent of the Seventh Umbral Era saw need for its rise once again.
In the End
I think it's easy to find since it's at the ceremony of Eternal Banding.
Players are standing right spot, the message appears "You have arrived at at vistal" in chat, and moves away from the vista, a message appears "You have strayed too far from the vista".
I hope this article is helpful for you.
前の記事

次の記事