Increase the Speed of Mounts!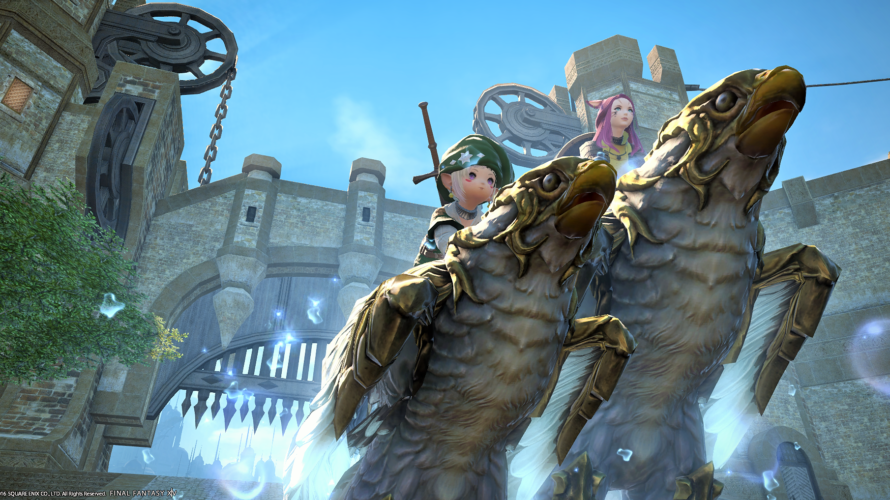 Hi, ths is Karin(@KarinMie_en).
Do you know that it is able to increase the speed of your mounts?
Mounts Speed
There are 2 stages of speed, run on the ground and flying/swimming.
Flying and swimming of speed are the fastest from the beginning.
Run on the ground, however, there are 3 grades.
Fulfill areas conditions, the speed of mounts will increase a grade.
Each mounts are same speed.
*SDS Fenrir is an exception, it already increase a grade from the beginning.
Check Your Mount Speed
You can check your mount speed from the Mount Speed window under Travel in the Main Menu.
Mount Speed menu is like this.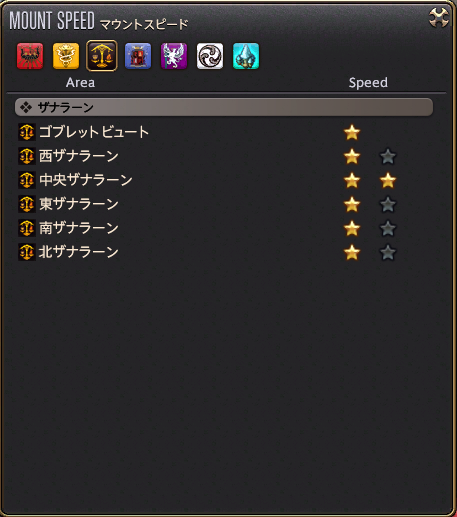 It shows speed with stars.
none: not increase yet
a star: First stage
2stars: Second stage
The First Stage
The first stage is via quest lines.
The quest is below;
The Second Stage
You need the item "Riding Map".
The Way to Get Riding Maps
You can get them to exchange Seal from Hun Billmaster who you belonged to.
Areas of Realm: Allied Seal 250
Areas of Heavensward: Centurio Seal 250
*Seal can get by the Hunt.
In the End
Flying areas are large so it is important to increase your mount speed.
Do the hunt, get Seal and let's get Riding Maps!
I hope this article helpful for you.
前の記事