[FFXIV]How to Make a Character With a Baby Face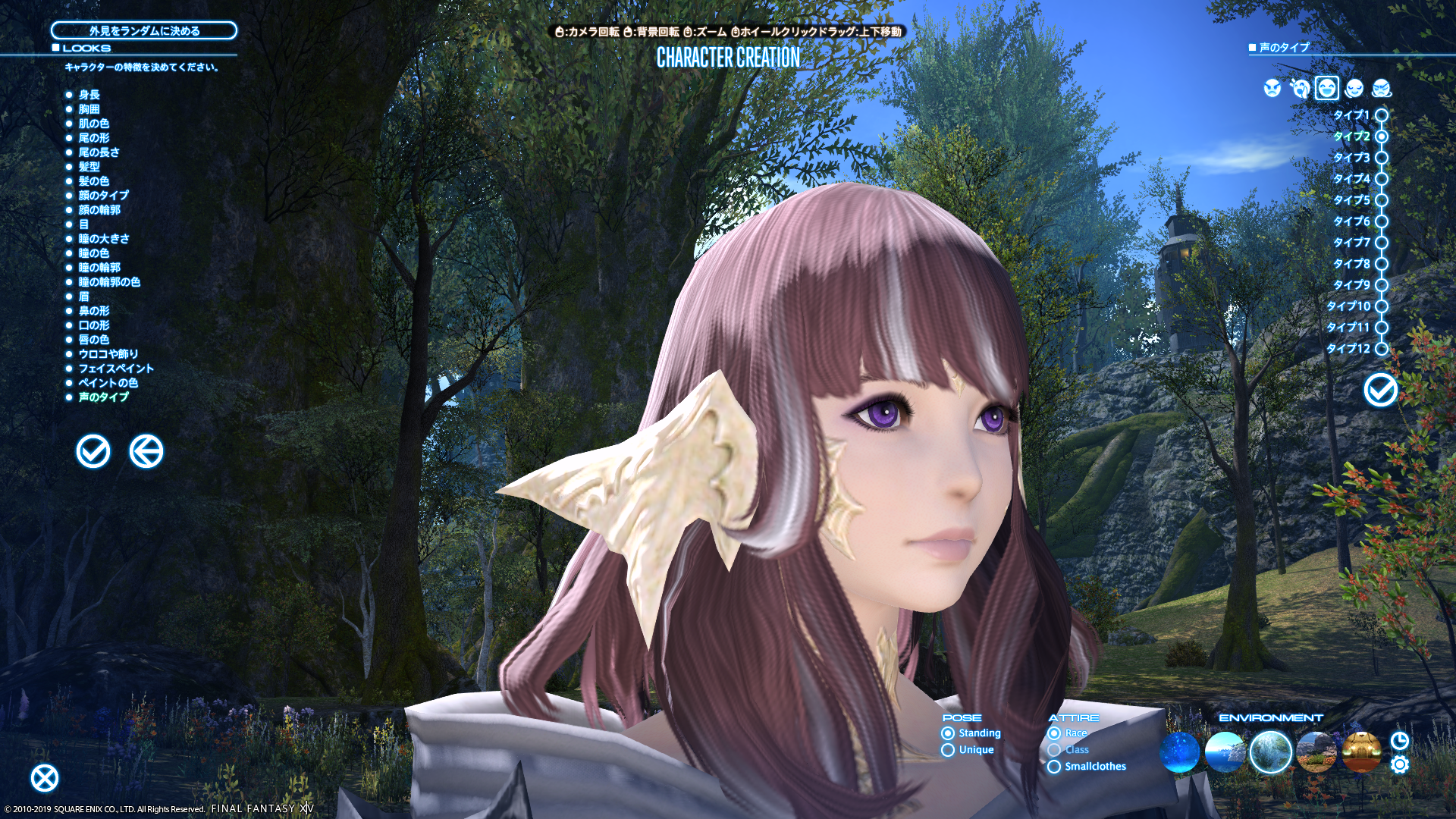 @KarinMie_en
).
Time passed away so fast when creating a character.
This article is "What I am aware of creating a character with a baby face".
I made Aura, but to be aware of the same things for other races, I think that character have a baby face among the race.
Height, Bust Size and Skin Color
These are okay as you like.
This time, choose the whitest skin and the least height.
Hair Style
Choose with bangs.
It doesn't matter that long hair or short hair, but bangs matter!
Face
It's better that the contours of the face closer to round, but in some cases, it looks bigger than it is.
After deciding on the eyes and mouth, it's necessary to consider the balance of the entire face.
A round face is conscious of the fact that the face is not vertical but horizontal.
Eyes
To choose rounded and puffy eyes.
I recommend darker eye color.
Another point is the wider the distance between eyes, the prettier your character looks.
The distance of between eyes can be made to look wider with eyeshadow.
Eyeshadow is included in face paint but blush is too.
It makes me wonder which one to choose.
Nose and Mouth
Choose small and round nose.
If there are similar shaped one but different nose position, I recommend middle.
Ideally, the mouth should be small and have full lips.
To choose a pursed mouth, duck mouth or full lips.
Face Paint
Face paint can choose only one, so choose either eyeshadow or blush, whichever you prefer.
Choose eyeshadow that is closer to the outer corner of the eye and choose a darker color.
You can choose any color you like, but if you are unsure, choose black or a color that is in the same vein as your character's eye color to avoid mistakes.
For blush, apply a thin layer of pink or orange to give a fluffy impression.
For a natural look, choose a color so light that you can't tell if your character is wearing blush or not, and it will look pretty.
Character Recipe Released
Here is a character I created with the previous points in mind.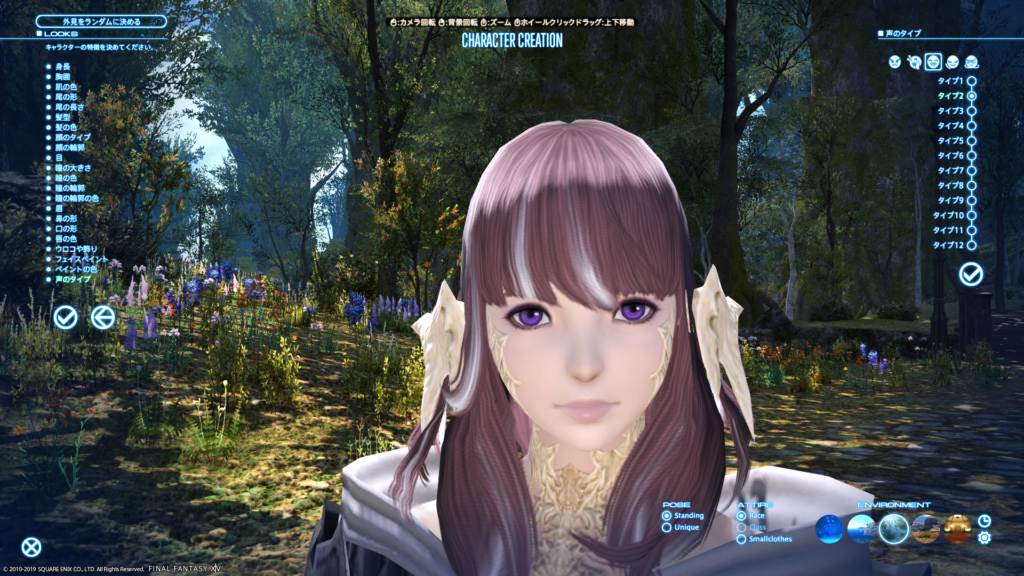 Race : AuRa Raen
Face : Type 4
Jaw : Type 1
Eye Shape : Type 4
Iris Size : Large
Eye Color : Third from the left in purple
Limbal Ring Color : Seventh from the bottom, rightmost
Eyebrows : Type 2
Nose : Type 1
Mouth : Type 4
Lip Color : Lightest Pink
Other Features : Eyeline(Top)
Face Paint : Eyeshadow, rightmost
Face Pain Color : The same purple color as the eyes, with an intermediate intensity
In the End
The characteristics of a baby face can be summarized as follows.
-Round face
-Round, large, dark-colored eyes
-Round and small nose
-Small mouth, full lips
I hope this article will help you when you try to create a baby face character in the future.