Let's Make a Character Card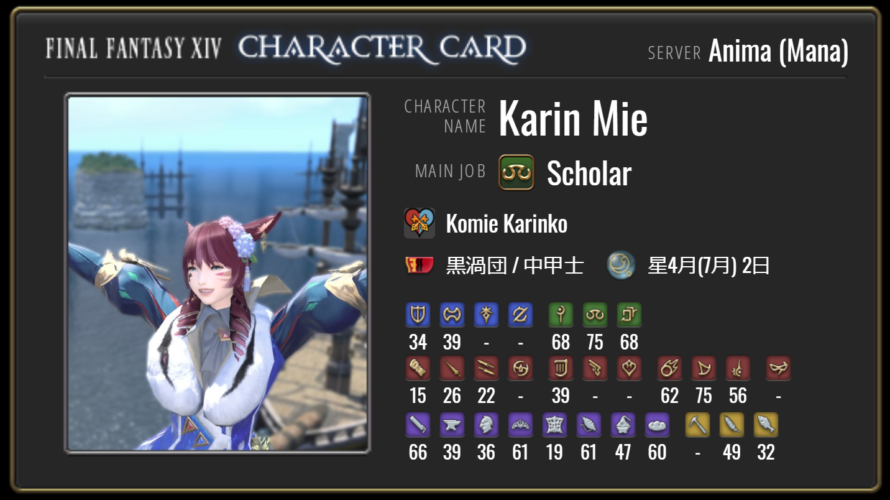 Hi, this is Karin(@KarinMie_en).

Have you ever seen character card?

This article is how to make a character card.
What is a Character Card?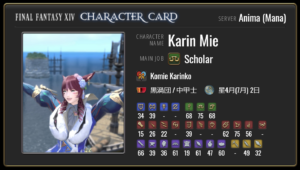 It introduce about your profile.
It is easy to make by FF14 Character Generate Tool.
*This site is written in Japanese.
Preparation
-Your Character ID
Check your character ID from The Lodestone.
The character ID is the end of numbers from URL of Character Profile page.
Example: http://na.finalfantasyxiv.com/lodestone/character/NUMBERS_HERE/
-Main Job
Choose your main job.
From the top;
Paladin,
Warrior,
Dark Knight,
Gunbreaker,
White Mage,
Scholar,
Astrologian,
Monk,
Dragon,
Ninja,
Samurai,
Bard,
Machinist,
Dancer,
Black Mage,
Summoner,
Red Mage.
-Image Your Character
Prepare your favorite Screen shot and trimming it in the site.
How to Make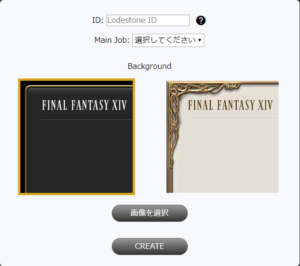 Access to FF14 Character Card Generate Tool.
Click above from "CREATE", choose your favorite image.
Finally, click "CREATE".
Regrettably, Grand Company and Nameday were written in Japanese:(
Some notes written from the top of the site;
It is unavailable The Lodestone is under maintenance.
Recommendation Browser is Google Chrome.
For iOS users: some browser is not working normally.
In the End
It is easy to make, isn't it?
Why don't you paste your character card on SNS like twitter?
前の記事

次の記事