[2019]Moonfire Faire is Coming!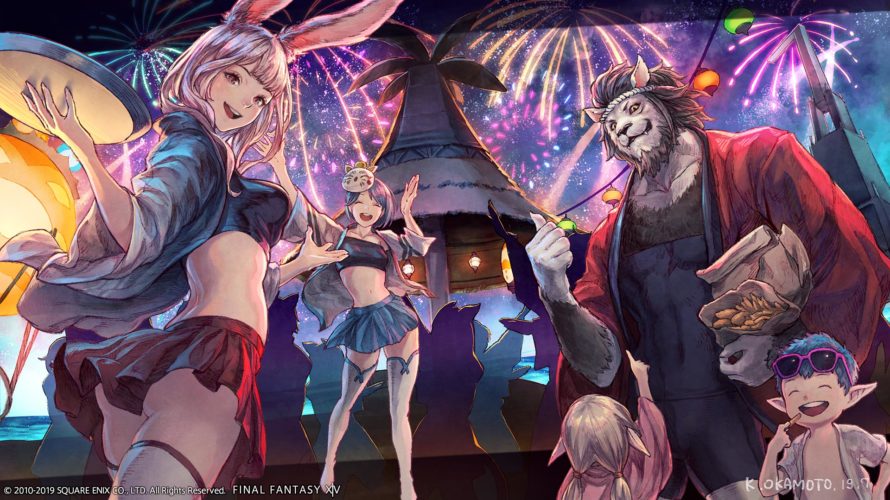 Hi, this is Karin(@KarinMie_en).

Speaking of summer, what things comes into your mind?
In Japan, summer is the season for festival.
And it's the season for festival in FF XIV!
Outline of the Event
The Event Period
From Wednesday, August 7, at 1:00 a.m. to Monday, August 26, 7:59 a.m.(PDT).
*The seasonal quests cannot be completed after the event has concluded.
The place to Order the Quest and Requirements
The event quest can receive an order at Limsa Lominsa, Upper Decks, X:11.5, Y:13.8 from Mayaru Moyaru.
You should be over level 30.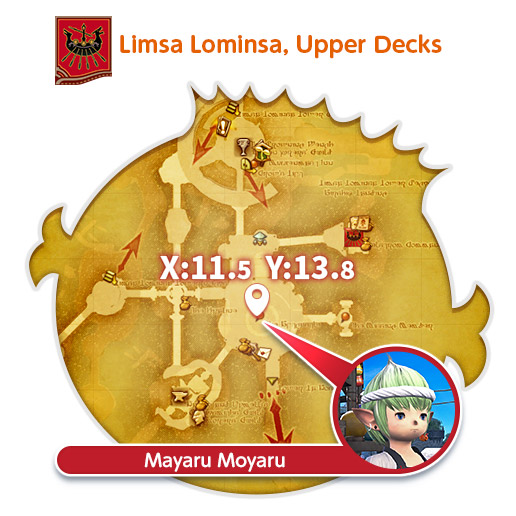 Event Items

First, I introduce clothes.
[Head] Moonfire Hachimaki
[Head] White Painted Moogle Mask
[Head] Black Painted Moogle Mask
[Head] Painted Namazu Mask
[Body] White Moonfire Happi
[Body] Red Moonfire Happi
[Body] Black Moonfire Happi
[Feet] Moonfire Tabi
Next, items.
[Outdoor Furnishing] Portable Pool
[Outdoor Furnishing] Wind Chime Stand
[Wall-mounted] Moonfire Faire Advertisement
In the End
The event items this year, they like traditional Japanese summer festival.
Why don't you see fireworks wearing Happi?
Thanks for reading and enjoy Moonfire Faire
前の記事

次の記事