HELLO WORLD 5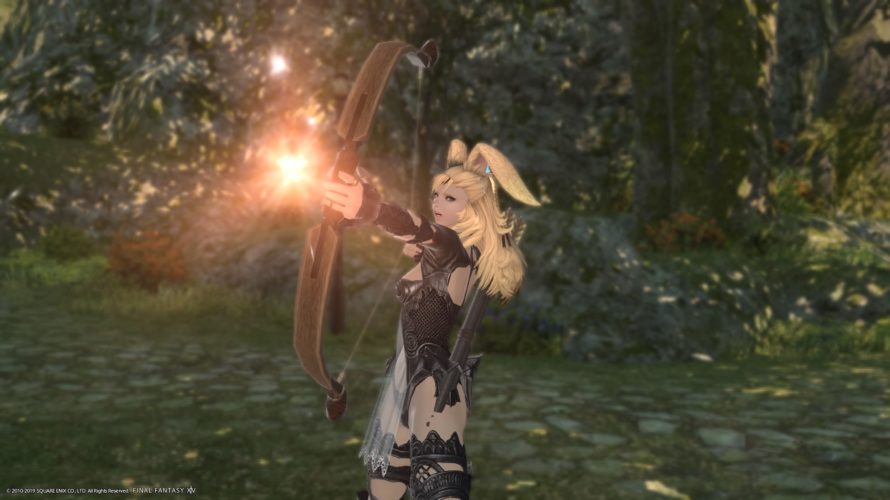 Hi, this is Karin(@KarinMie_en).

I've written it couldn't increase the text size of lines, but i found the way to increase!

So, let's start HELLO WORLD, this time.
Increase the Lines
It is very easy!
1.Connect mouse
2.Right-click the frame of line
3.Click "Scale Window"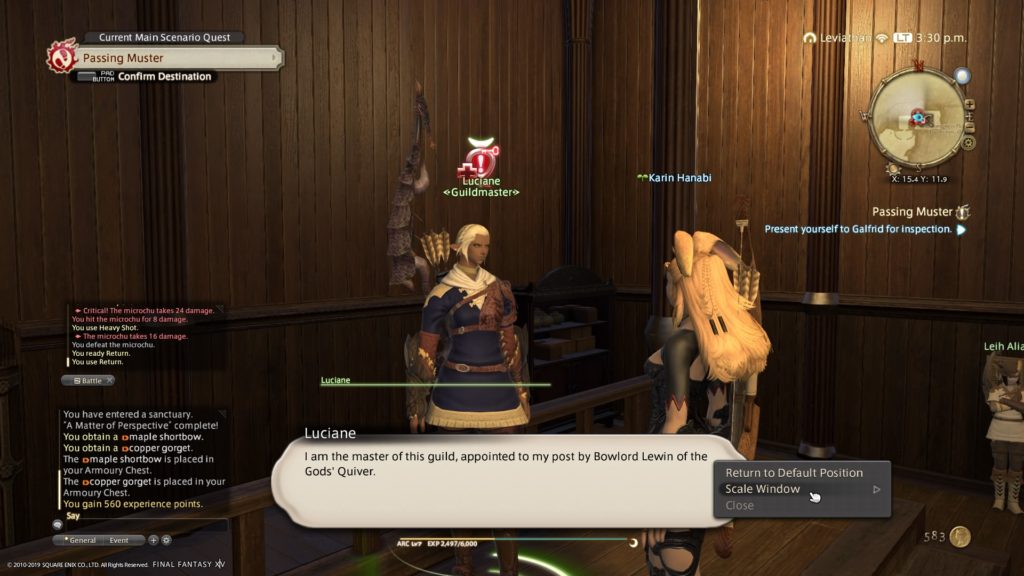 Then you can choose size as you like.
I chose 140% in this image.
I solved the problem of hard to read lines.ヾ(*´∀`*)ノ
Update my Equipment
Advancing main scenario, a NPC said to me that
"equip your head, body, hands, legs, and feet with gear of item level 5 or above, then visit me again!"
I checked my purse, 583 gil in it.
I didn't want to waste money! so I was finding quest that reward was equipment.
First, I've done a quest that given me body and change my dress.
I realized a thing.
Inital equipment are already level 5.
It was okay to get equipment only head…
So I finished a quest and get head.
Yoshi P said it cannot show head item for Viera but eyepatch can display.
They put so much effort!
【before】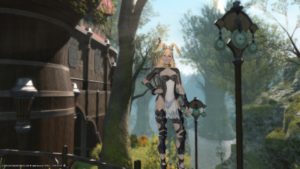 【after】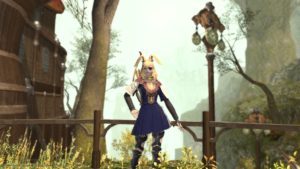 Archer Guild's Quest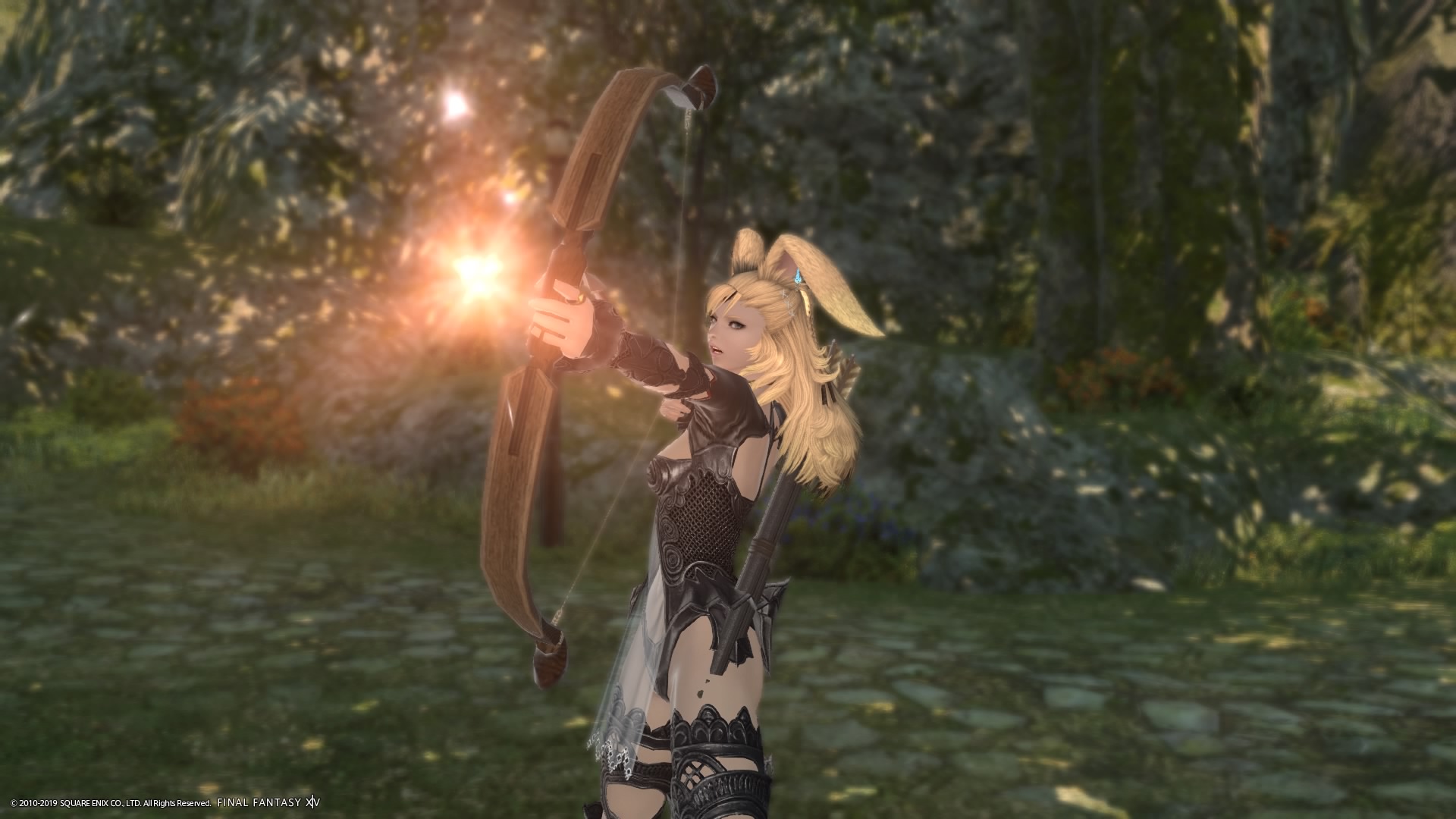 My level became 5 so I received Archer guild's quest.
Archer can fight far from enemy and it isn't to need to spell so they can move while fighting.
I like this job.
And the guild's companions appeared!
I think they often appear from next quest.
I'm looking forward to meet them again.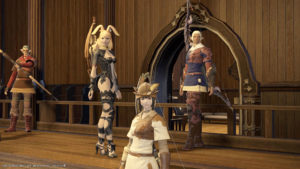 Yda and Papalymo
Advancing main scenario, I went a place and there was a suspicious sword.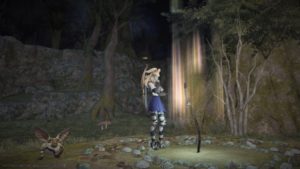 While I was checking it, moogle, Yda and Papalymo appeared!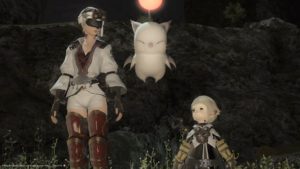 Yda's voice is prettier than Japanese.
I was shocked the voice of Papalymo.
Japanese voice is like a boy and it is fit for Lalafell's face.
English voice is like elder's one.
It is fit for the age of Papalymo but Lalafell's face is fit for Japanese one.
Moogle's voice is like rascal.
It is also not fit for me.
In the End
I always surprised event scenes with voice.
I'm looking forward to hear the other main characters' voice.
And I joined a Free Company. yeah!!!!
It is hard to read their chat log.
In addition, they use abbreviation.
I felt that this is real English and enjoyed.
Thank you for reading and see you again!
前の記事

次の記事