HELLO WORLD 30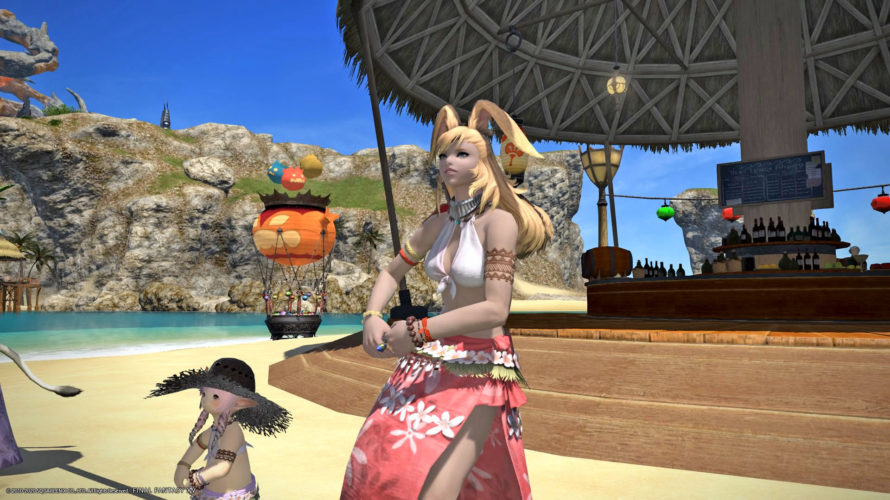 Hi, this is Karin(@KarinMie_en).

I played the Moonfire Faire in last minute push.
Moonfire Faire
I was excited because the battle between the shark and the bombard is like special effects!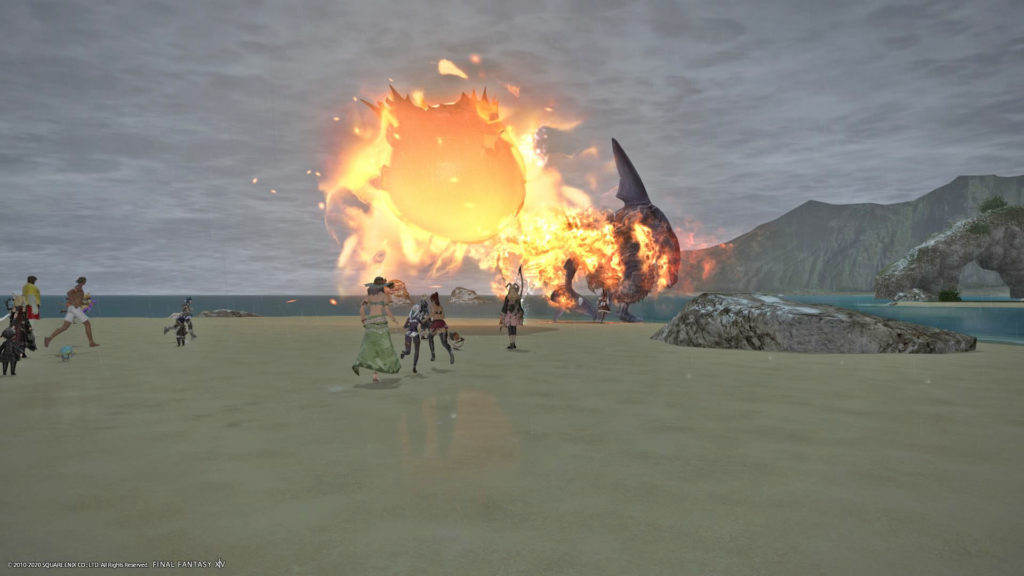 I enjoyed the event to perform Flame Dance, and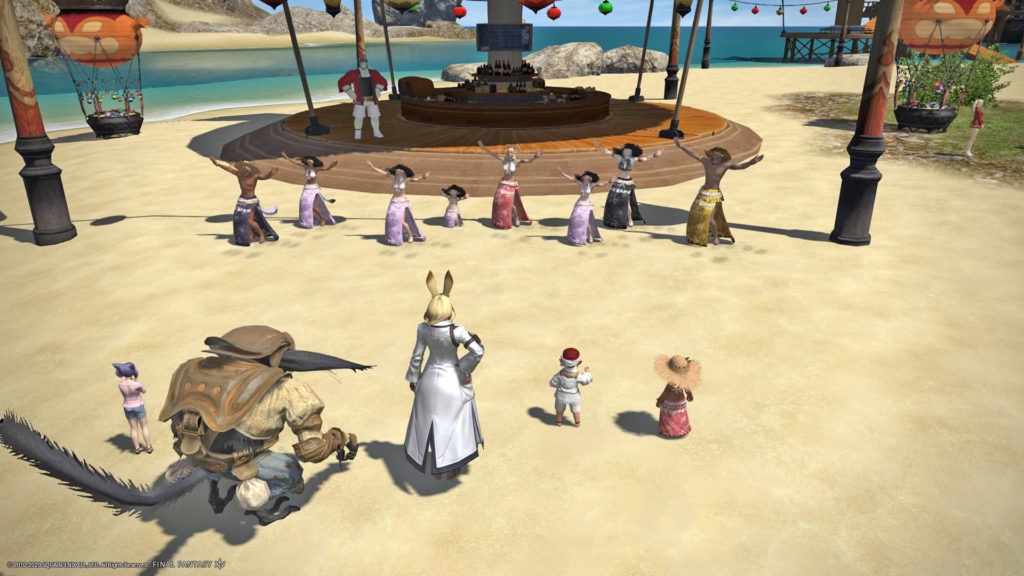 took SS with a shark:)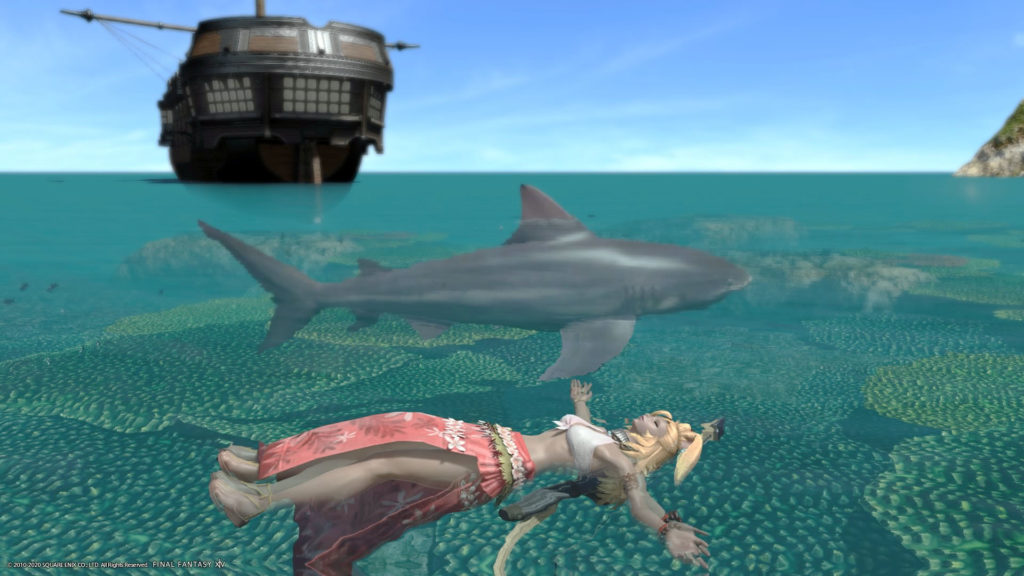 Clue of Ascian
I had finished to examine at Little Ala Mhigo and returned to the Walking Sands to report to Minfillia.
She had a good news about Ascian from the Sylphs.
She said me that to ask the detail of the information from Noraxia, the Sylph, and she is in the Walking Sands, too.
Before I asked Noraxia, I took SS with Minfillia.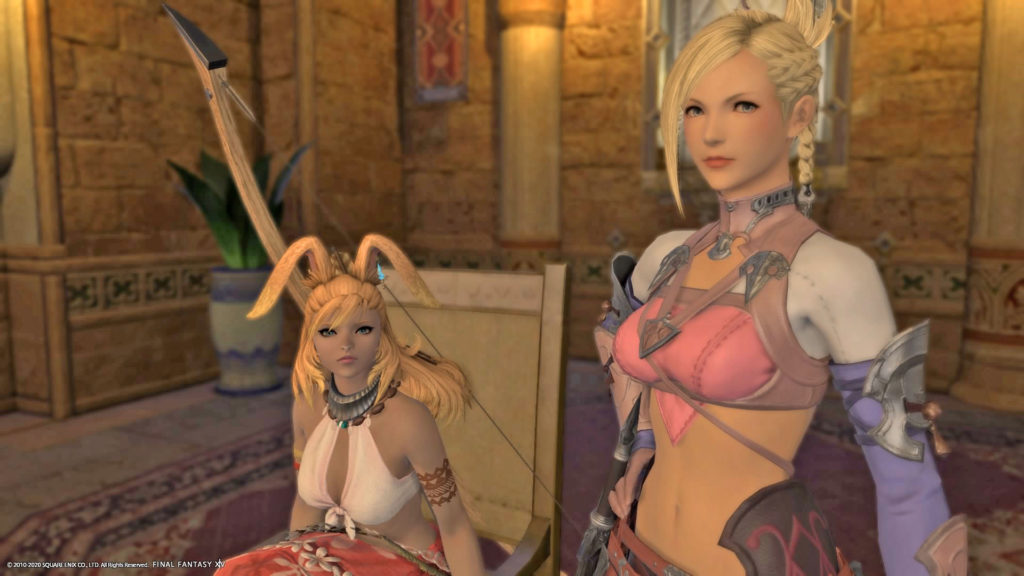 Noraxia told me to visit to Medrod at Fallgourd Float in the North Shroud.
He experienced so scared because he was distracted when I met him.
I made him calm down then I could be able to listen to him.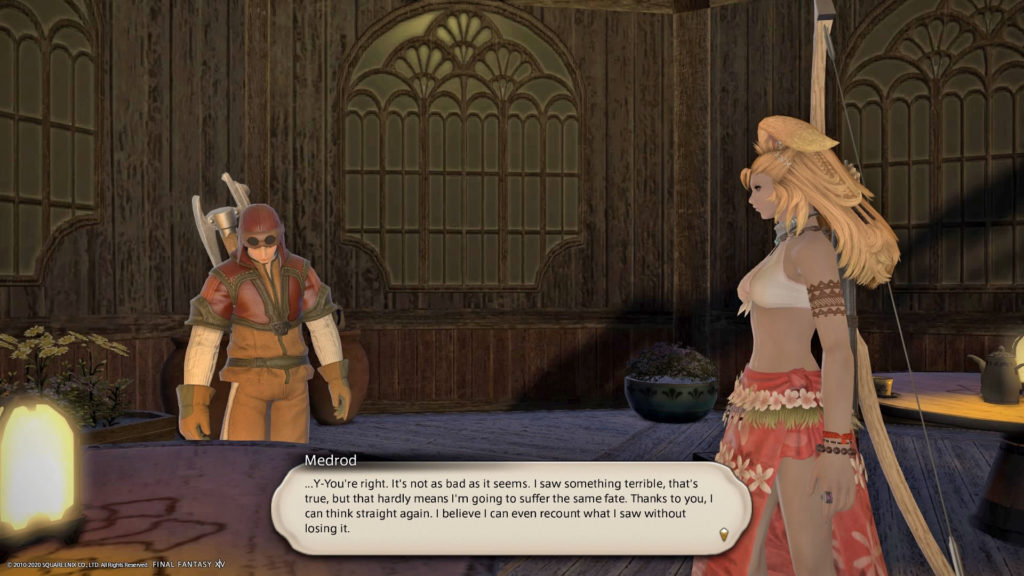 He saw the masked man.
When he knew that I was looking for the man, he and his friends help me.
They gave me some information seemed to concern with the man and I examined them but there were no good one.
Studying Japanese
To translate bread and butter is パンとバター(pan to bata).
It means 収入源(しゅうにゅうげん/shuunyuu gen),生計の手段(せいけい の しゅだん/seikei no shudan) and 必要なもの(ひつよう な もの/hituyou na mono).
The words are simple but to translate them directly is strange.
To know these phrase is made me fun!
In the End
The Moonfire Faire was so good event.
It was good that to appeared the past event NPC.
I'm going to play the Rising next time!
Thank you for reading.
前の記事

次の記事