HELLO WORLD 33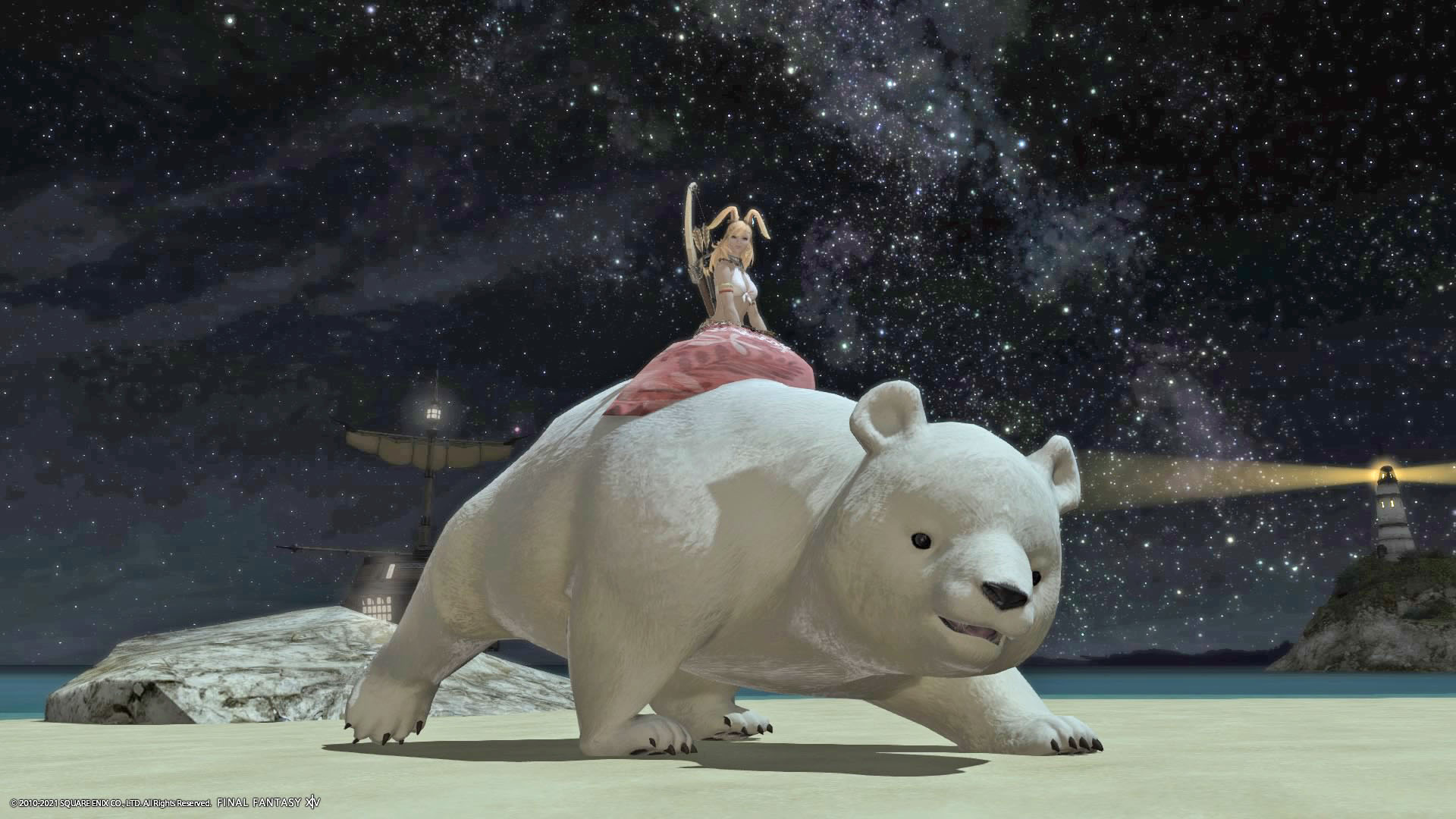 @KarinMie_en
).
I enjoyed the Moonfire Faire.
Looking forward to a Special Frozen Dessert
The highlight of the event was a special frozen dessert!
What kind of the desset?
I was looking forward to have it while going to Costa del Sol, and asked to Haermaga, who is the head of the executive committee for the event.
Oh my god, he had not received the ice, so he asked me to check on the situation with the Miqu'te over there.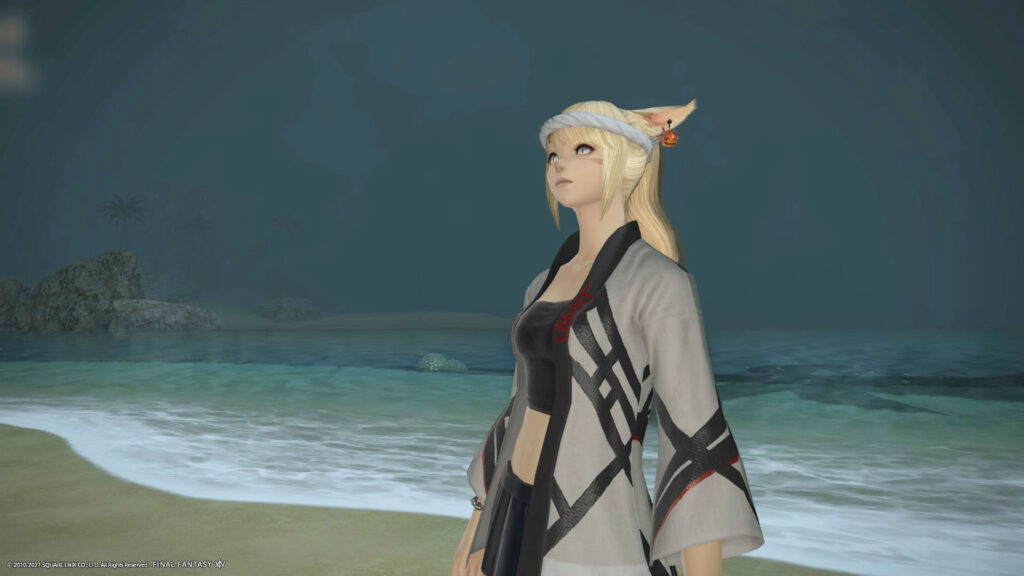 She said that the confectioner had gone to look for ice.
While I was listening to her, we heared a cries, " a girl was drowing!".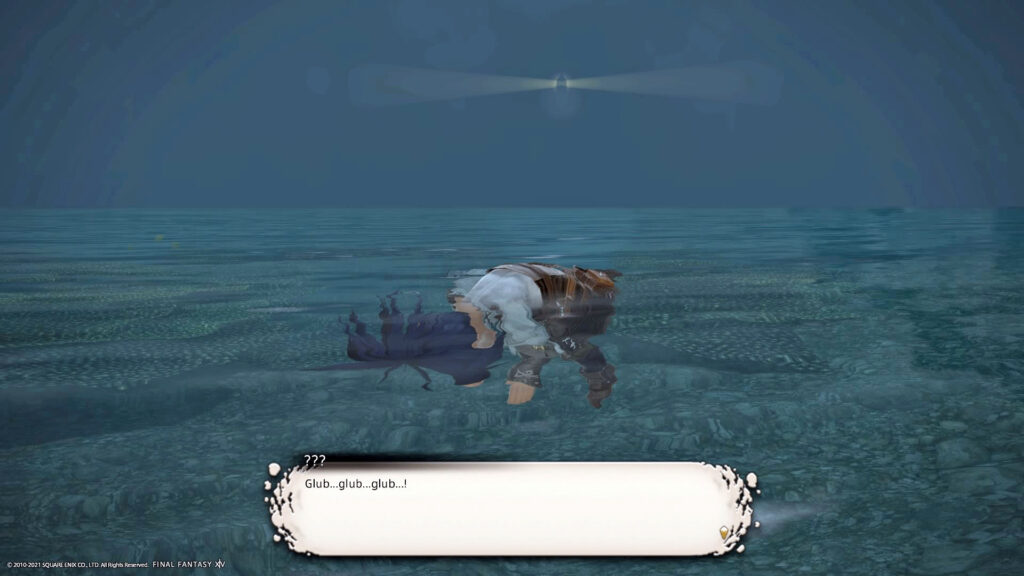 People on the beach went to help immediately.
The drowned girl was the confectioner I was looking for.
Her name is Neneke.
Then polar bears were coming.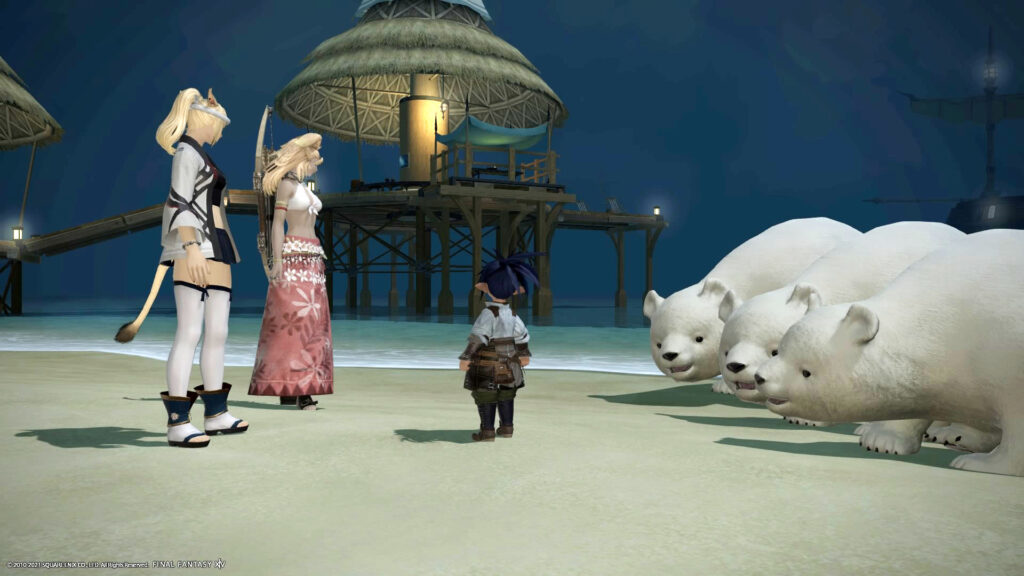 Neneke gave them some treats, they became her friends.
They were bringing her the luggage those were thrown out to sea, and she checked the contents of the luggage, the ice was safe.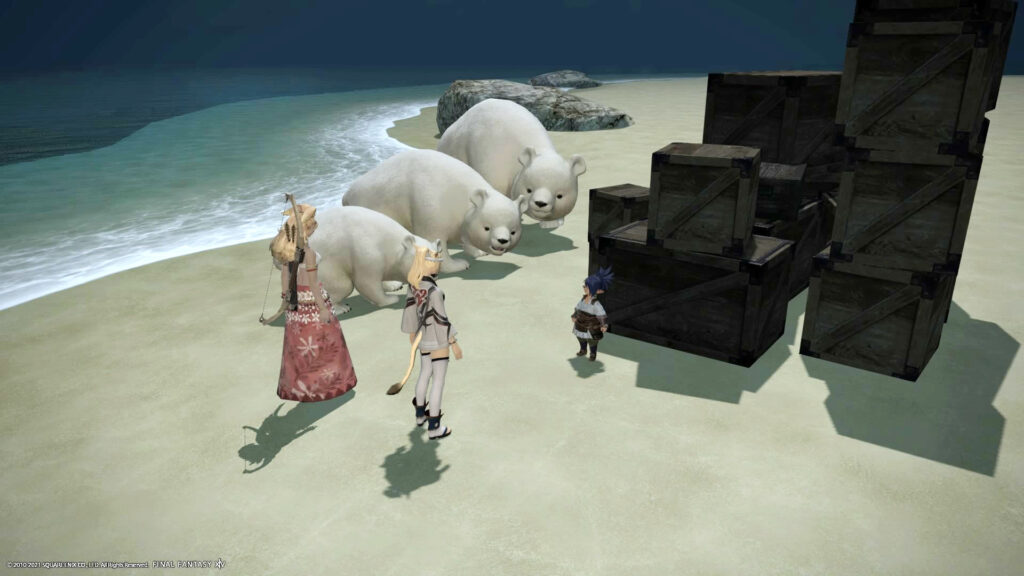 But there was a trouble, she said that a monster in the luggage.
We went back to Haermaga to report about it.
Then, ASU members, who appeared the Moonfire Faire last year, and R'fhul Tia, who appeared as a newbie adventure in the Moonfire Faire a few years ago.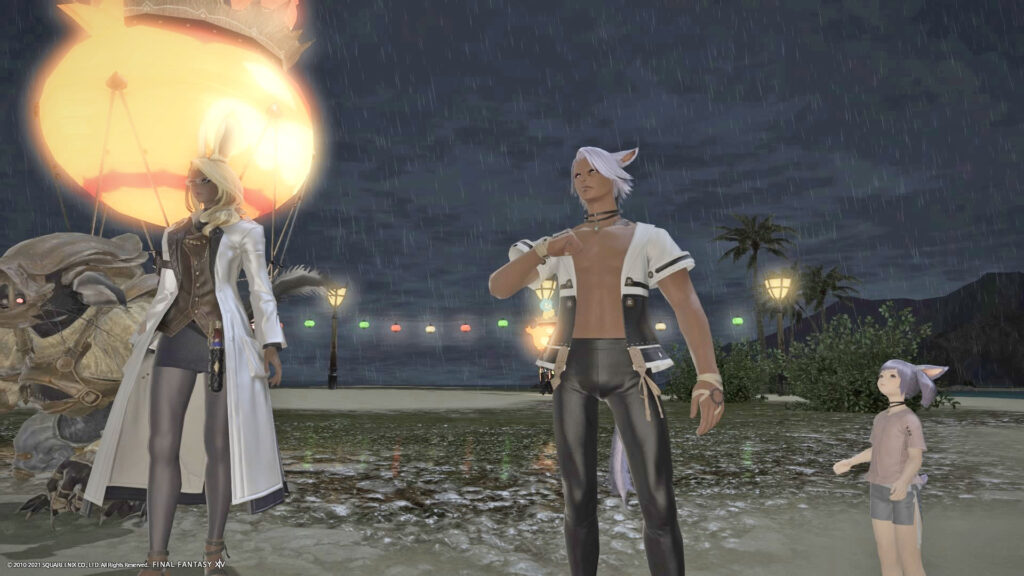 I really liked how it connected to past Moonfire Faire!
They and I defeated the monster.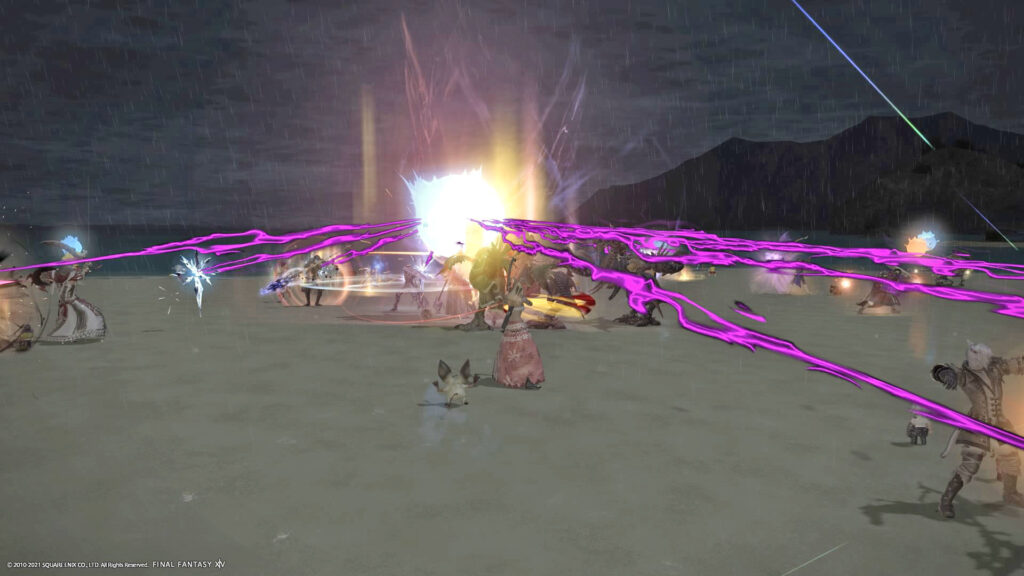 Then all I had to do was waiting for the special desert I had been looking forward to!
Here was the desert 🙂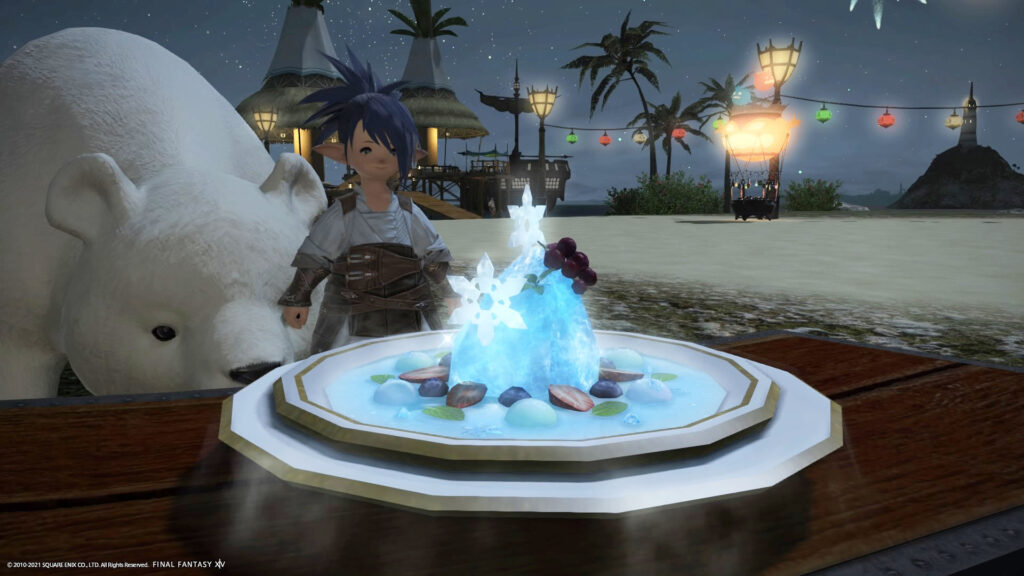 There were full of frozen fruits and looks cool so it was perfect for summer!
What is interesting is that it never melt!
Fortunately, this cute polar bear come with me.
I'm sooooo glad!
I'll take good care of you.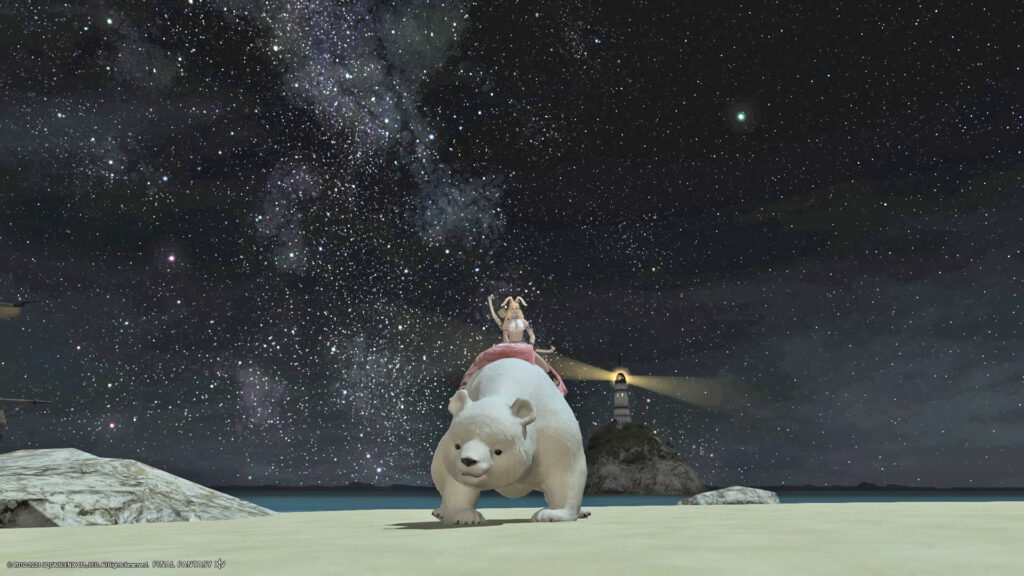 Studying Japanese

We're in a bit of a bind here.
Translate in Japanese,"少し困っています (Sukoshi komatteimasu)".
in a bind means 困って(komatte)、あせって(asette).
In the End
The Moonfire Faire was made me fun!
Recently it difficult to enjoy festivals because of covid19 so s4I'm glad to enjoy a festival in FF XIV.