How to Join Fellowships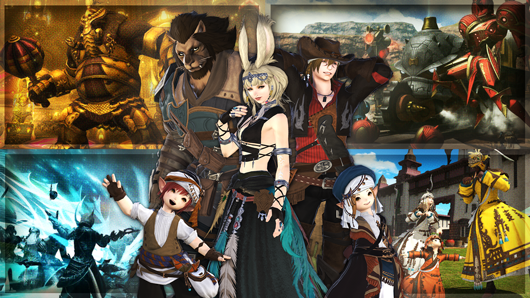 Hi, this is Karin(@KarinMie_en).
Fellowships has been added on patch 5.1.
It is new community system and joining the community is casually.
What is Fellowship?
Fellowship is community system like Linkshell and to join the community is more casual than Linkshell.
There are master, admins and members.
A master and admins send message to members.
It is useful for information about players' events of looking for members to join a content.
A player can make or join up to 10 fellowships.
A fellowship permit up to 1,000 members.
Fellowships are cross-world, so you can join them in the same data center.
Things Can Do
<A master and admins>
A player can recruit members from "Recruitment".
The primary features of fellowships are the posting of notices by the masters and admins, member polls, and the message board.
<Members>
They are able to answer questionnaires with unsigned.
They can post comments to the message board.
Up to 100 comments are displayed, with the oldest being deleted first.
Joining and Searching for Fellowships
<Invitations>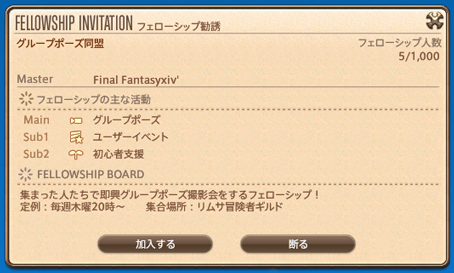 Players can be invited to join a fellowship by either master or admins of a fellowship.
Once invited, you will be designated as an invitee.
You can choose to accept the invitation and become a member.
<Fellowship Finder>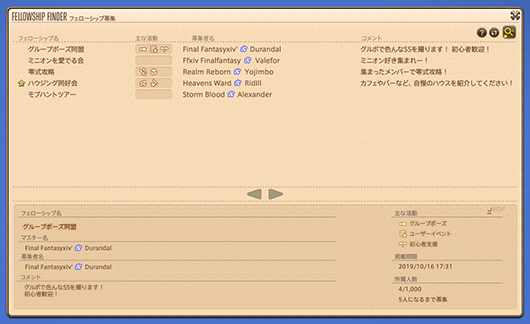 Select Fellowship Finder under Social in the main menu to view a list of fellowships that are searching for members.
In the End
It used to use the party finder or SNS like twitter to inform about players' event.
So it is good that it can inform them within the game.
Thank you for reading:)
前の記事

次の記事