Get MGP by Fashion Report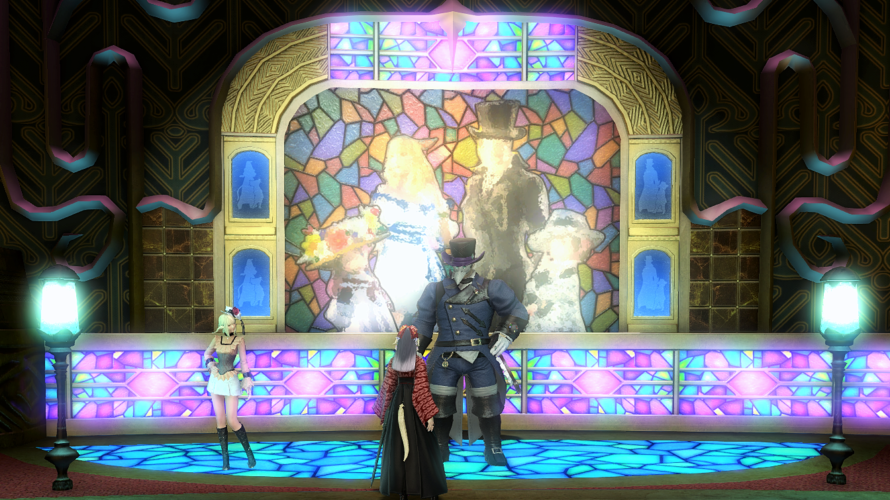 Hi, this is Karin(@KarinMie_en).
There are many attractive items which exchange MGP.
What is Fashion Report?
Fashion Report is a weekly event from the Gold Saucer.
The theme will be updated every week on Tuesday at 12:00 a.m.(PST)/ 1:00 a.m.(PDT).
Judging will begin each week on Friday at 12:00 a.m.(PST)/ 1:00 a.m.(PDT).
It's possible to undertake this challenge up to four times each week.
The Fashion Report challenges Gold Saucer visitors to create their best themed ensemble. Trade hints with fellow adventurers, then steel yourself for evaluation by the mysterious Masked Rose!
(Quotation from official site)
How to Play Fashion Report
Requirements
You can receive the quest from Lewena and she is in the Gold Saucer(X:4.8 Y:6.1).
When you complete the quest "Passion for Fashion", you can challenge Fashion Report.
A Procedure for Fashion Report
First, check a theme.
Speak with Masked Rose(X:7.2 Y:7.4) to learn what theme he has assigned for the Fashion Report.
Theme is like this;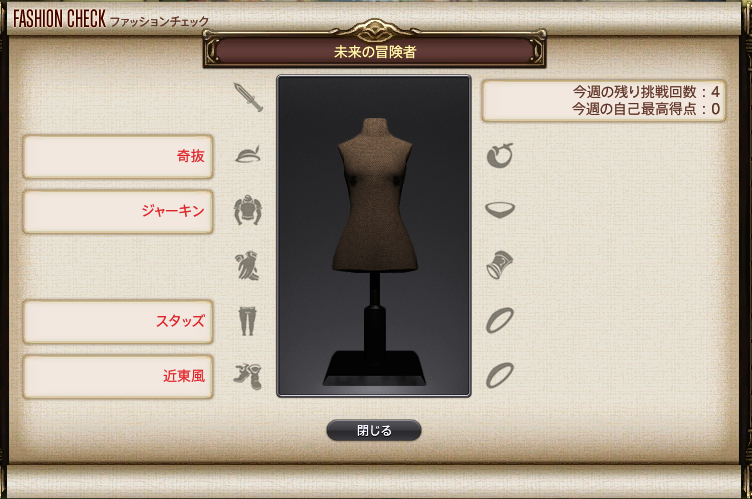 Parts which related with score have theme and think equipment in line theme.
Glamoured gear will be evaluated based on its glamoured appearance.
Any items equipped during judging will be bound to you, and become untradable.
Ready to challenge, speak to Masked Rose.

Rewards
Players can receive 10,000 MGP to challenge the Fashion Report.
In addition, your score is eighty or more, you can get 50,000 MGP.
*The prizes for participation and for scoring eighty points and more can each be obtained only once a week.
Continue to participate in these challenges will gain access to Kasumi's boutique, which can contains unique itemsl
In the End
If you don't have enough time to play the Gold Saucer, but there is no reason not to challenge the Fashion Report.
Because you can get 10,000 MGP at least.
I hope this article is helpful for someone.
前の記事

次の記事