Hi, this is Karin(
@KarinMie_en
).
The 6th episode of HELLO WORLD is starting.
Teleport Learned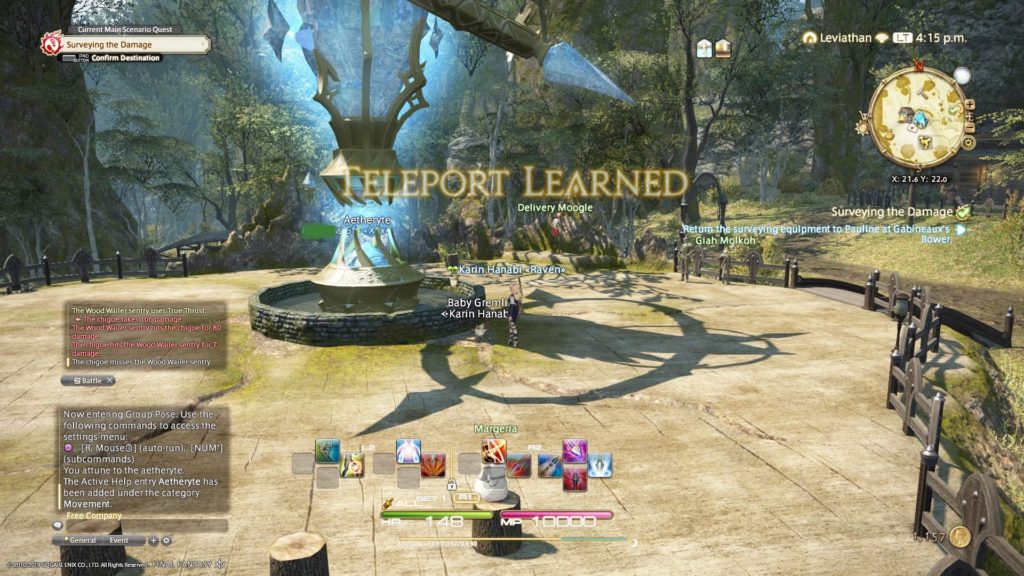 Do you remember that teleport cannot use at the start?
I didn't remember that so I ran field thinking when can I use teleport.
Then I found the first Aetheryte except Gridania city and I touched it.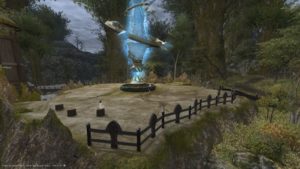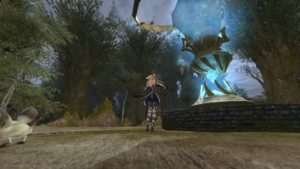 YEAH! I learned teleport!
I opened Chocobo Porters.
Instanced Battle for the First Time
I received a request to examine at Spirithold, Central Shroud as a main scenario.
I rescued the missing conjures and Wood Wailers.
I moved forward, I found the injured Hearer.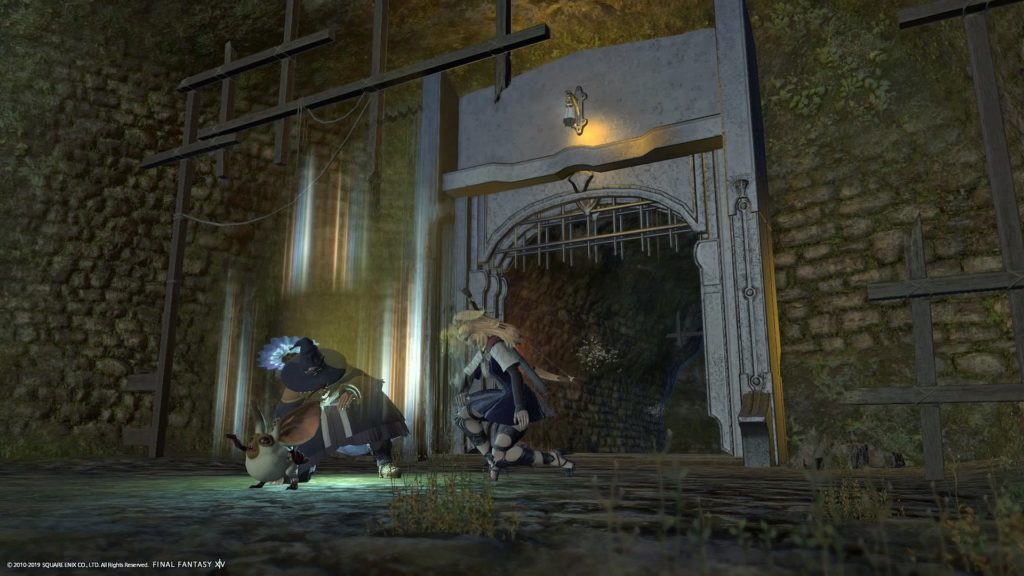 I looked around, the big block of rocks were moving!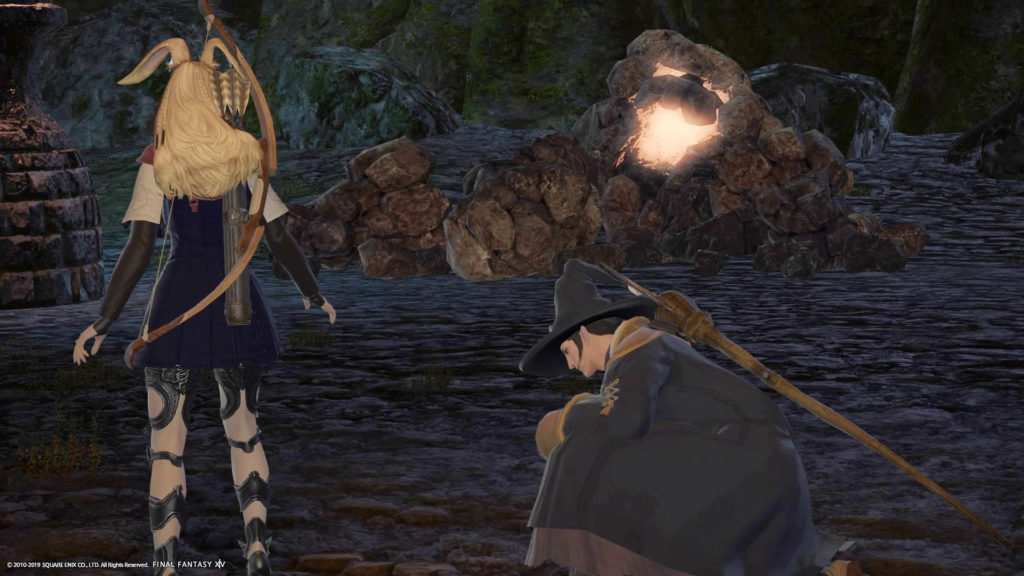 The battle was started because I had to rescue the Hearer.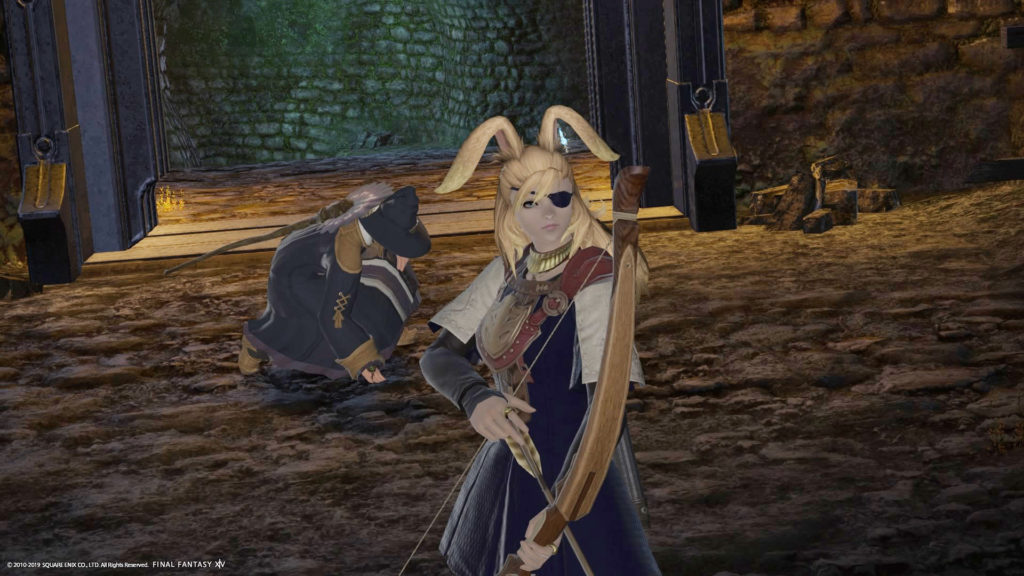 After this instanced battle, I had to visit Mother Miounne, but I planned to swing by.
The First Visit to Lavender Beds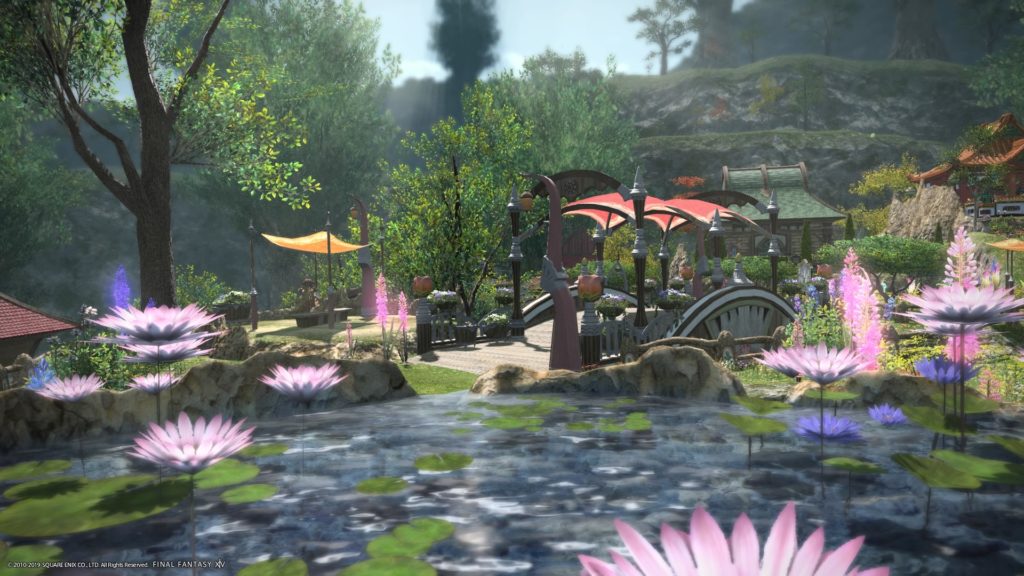 I could visit Lavender Beds so I went there at once.
The balance of water and greens are pretty good.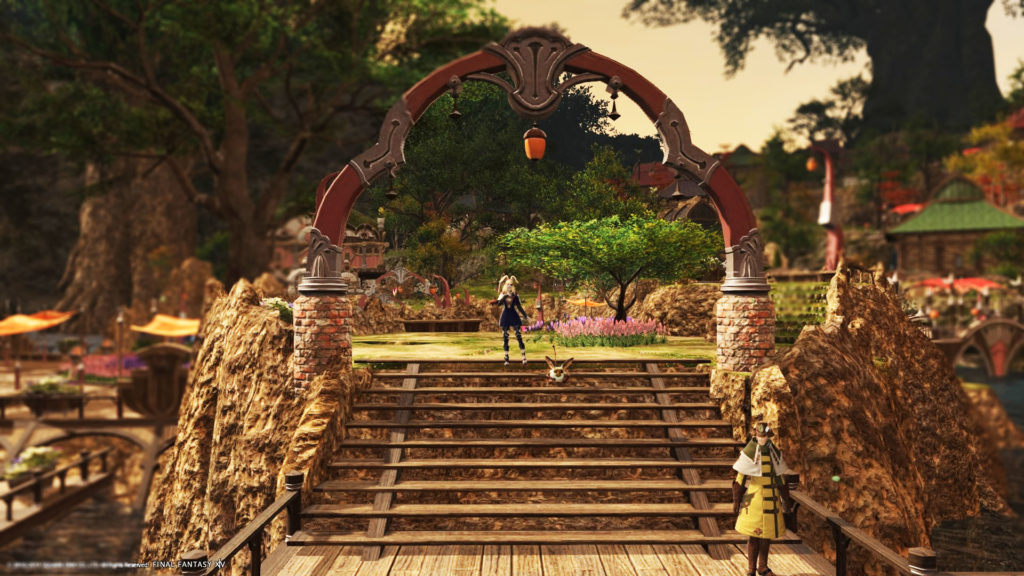 By the way, my Free Company built a house.
It stands in The Goblet.
I want to go the house when I can go The Goblet.
In the End
Cause of swing by Lavender Beds, I had no time to see Mother Miounne.
So I'll start next HELLO WORLD to see her.

I completed the Hunting Log from level 1-10.
I like to complete anything like this.

Thank you for reading and see you next HELLO WORLD.