HELLO WORLD 17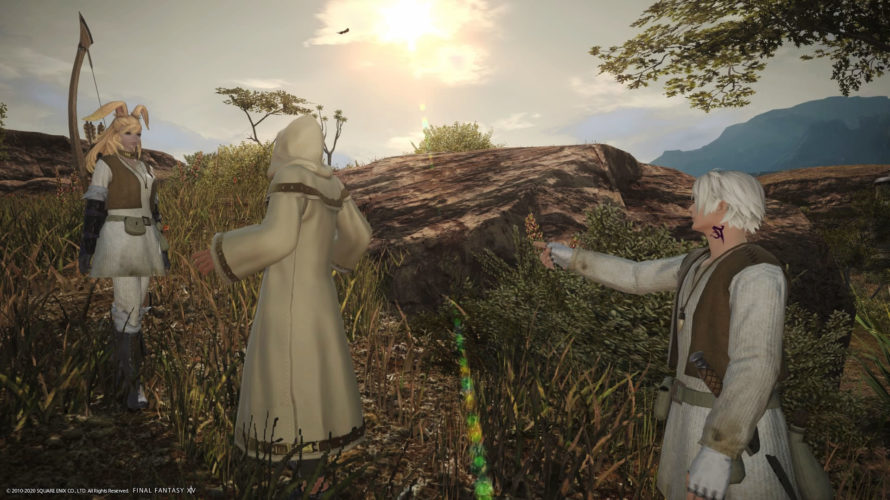 Hi, this is Karin(@KarinMie_en).

I was participating in the Valentione's Day.
Valentione's Day
It was the first time to participate in a seasonal event.
The reward of the event is so cute:)
I voted to Astrid, so I got rose series.
Unfortunately, head gear don't display.😢

The Man Appeared Again
Thancred and I were disguised looks like poor to investigate lost people.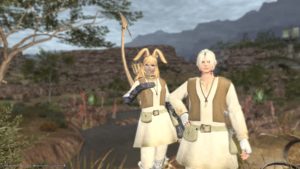 We went to the designated place, a suspicious character appeared.
The man from behind was the punk appeared at last HELLO WORLD.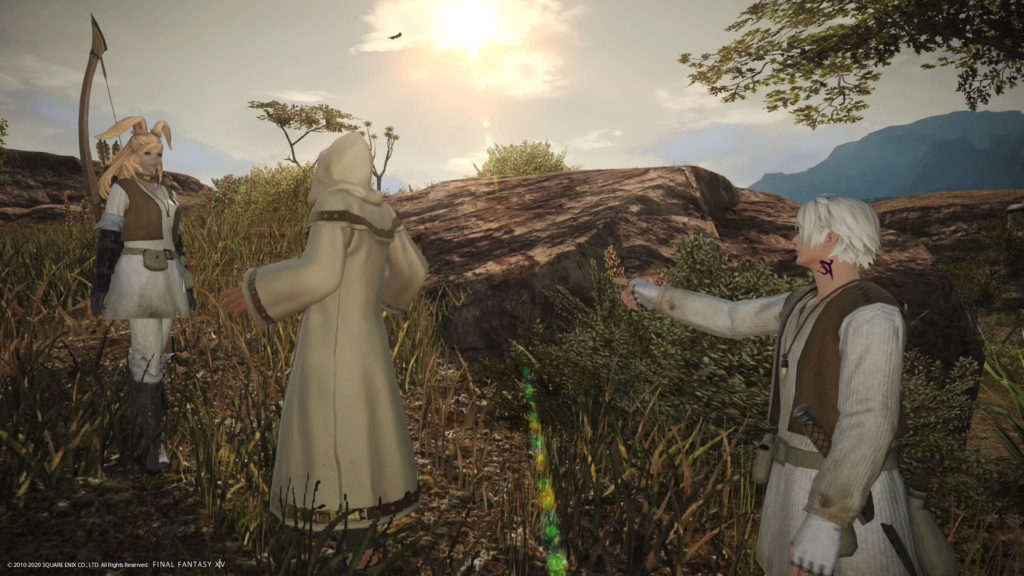 I was surprised because I didn't think he has many chances to appear.
After this, I said good-bye to Thancred and I went back to the Walking Sands to report to Minfilia.
It stands difficult to get to so it is lazy to go there.
Studying Japanese
This time is abbreviations and they appeared before.
I often see them at dungeons so they might be used often.
| | | |
| --- | --- | --- |
| English | Japanese | Reading |
| o7 | 敬礼(けいれい) | keirei |
| ty | ありがとう | arigatou |
| aight | 大丈夫(だいじょうぶ) | daijoubu |
In the End
I wore matching clothes with Tnacred but the clothes wasn't cute so I was not happy.
I opened and went to Halatali, this time.
And the battle with Ifrit is soon in main scenario!
Thank you for reading.
前の記事

次の記事