Where is Your Favorite Place to See Fireworks? [3 cities]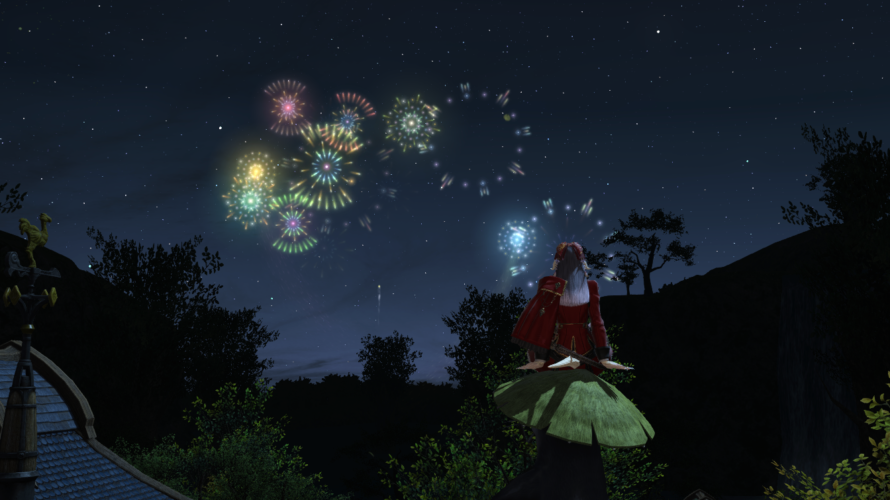 Hi, this is Karin(@KarinMie_en).

The fireworks are so beautiful during The Rising.
I introduce about fireworks that can see from Limsa Lominsa, Gridania and Ul'dah.
Limsa Lominsa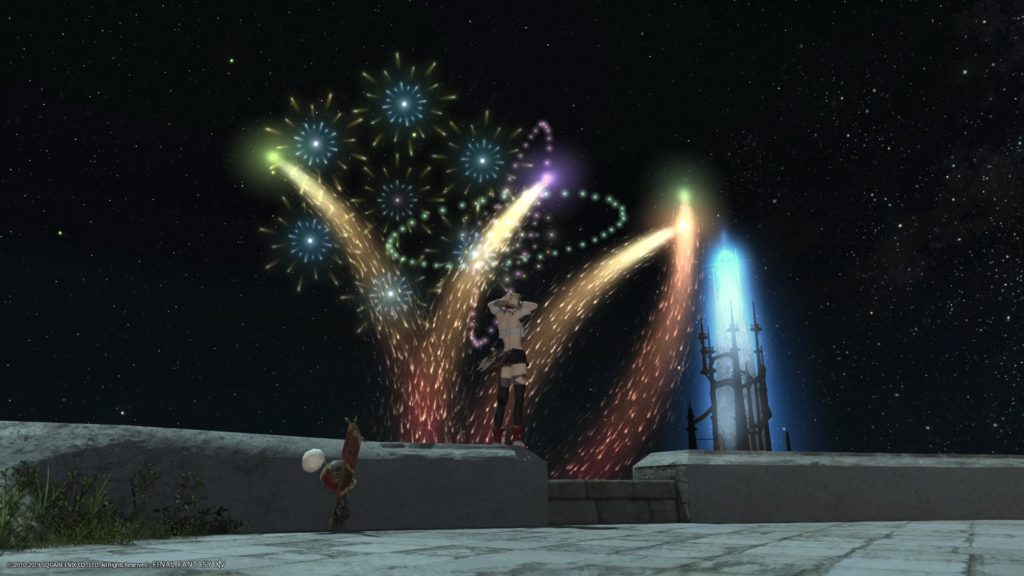 I took is near the Adventurer's Guild.
You can see fireworks closest in 3 cities.
Gridania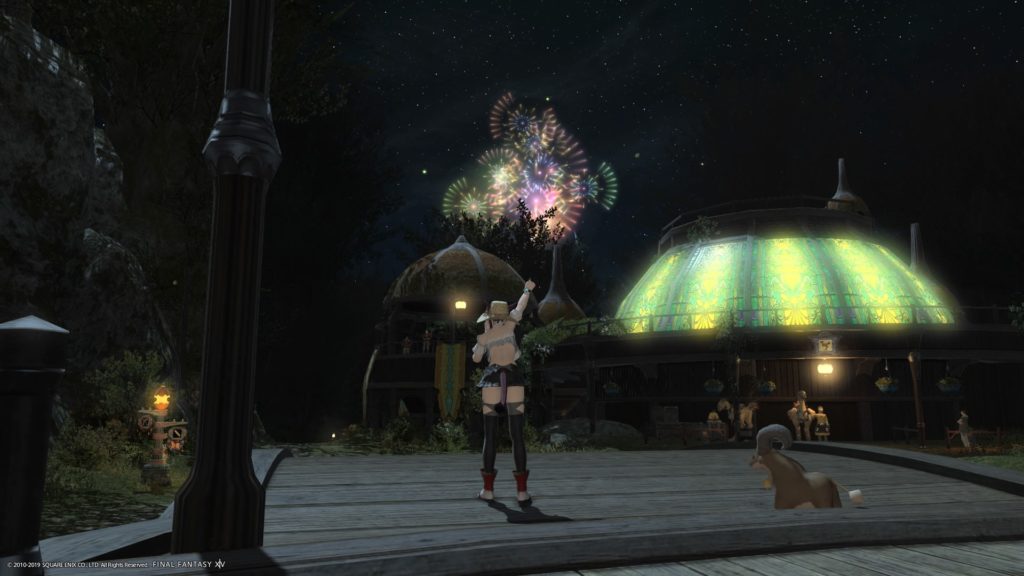 I took it near the Aetheryte Plaza.
There are many trees in Gridania so they are characteristic that the fireworks seen through the trees.
Ul'dah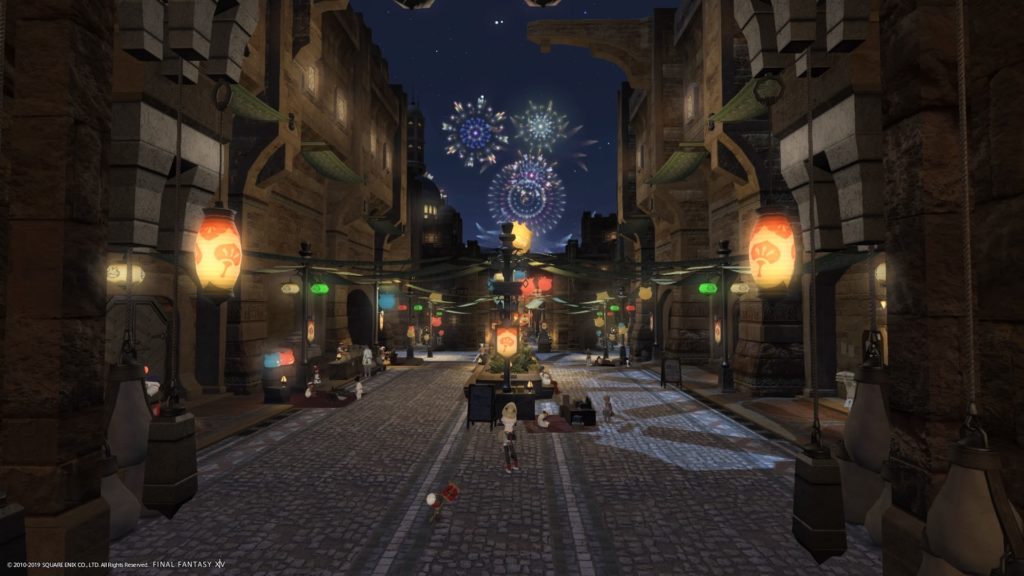 I took it near the Adventurer's Guild.
They are impressive what the fireworks seen on a straight line from the city.
a Little Something Extra
The fireworks from housing areas of 3 cities.
The Mist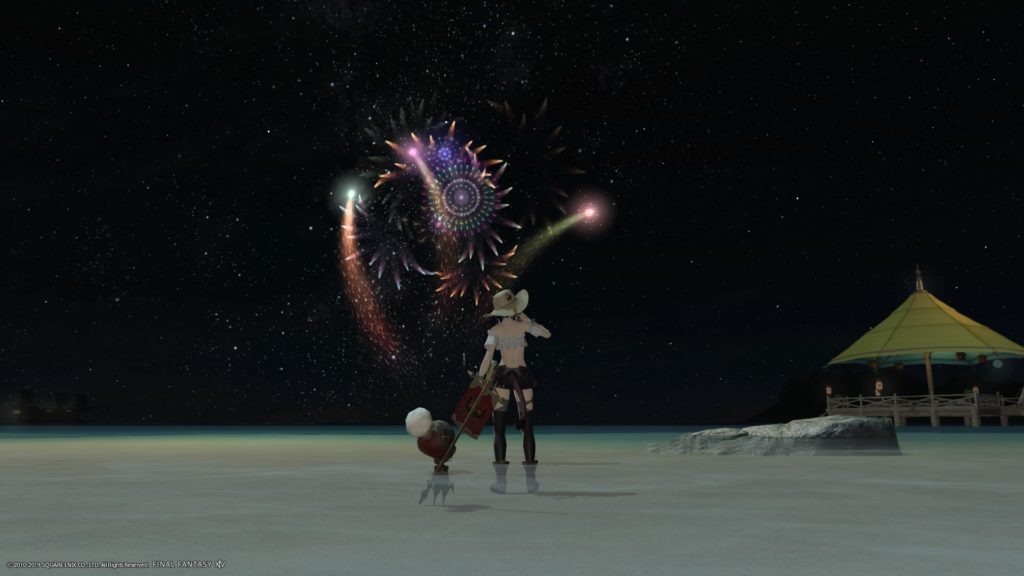 You can see fireworks from the sea so there are nothing shut out the view.
It might be good to see fireworks while swimming in the sea.
The Lavender Bed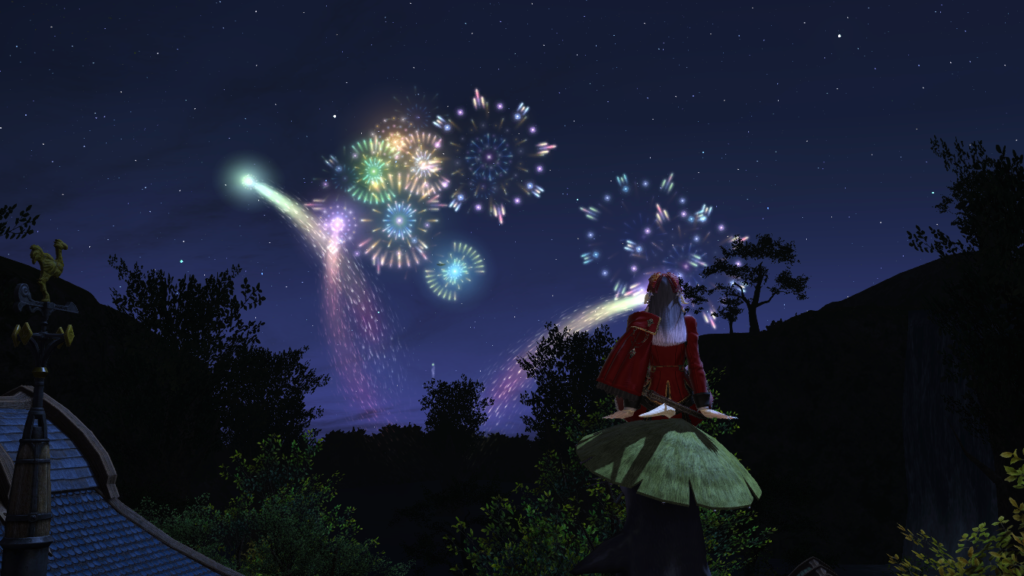 It took from my yard.
The Goblet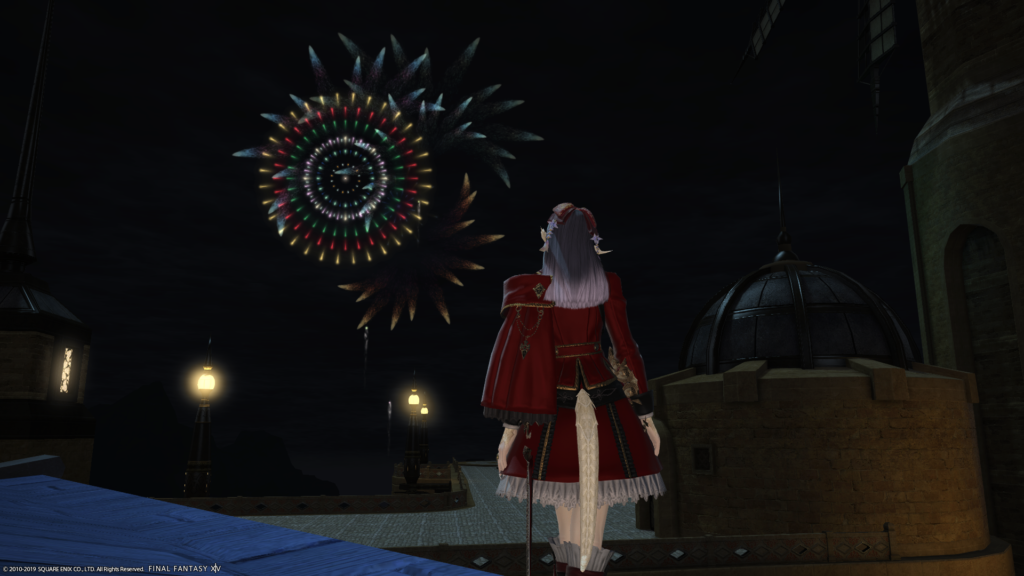 It took from roof of my house.
In the End
Where is your favorite place to see fireworks?
Each cities have characteristic so every one of fireworks are attractive.
When you are tired in the adventure, it is good to look up sky and see fireworks.
前の記事

次の記事