The Starlight Celebration 2021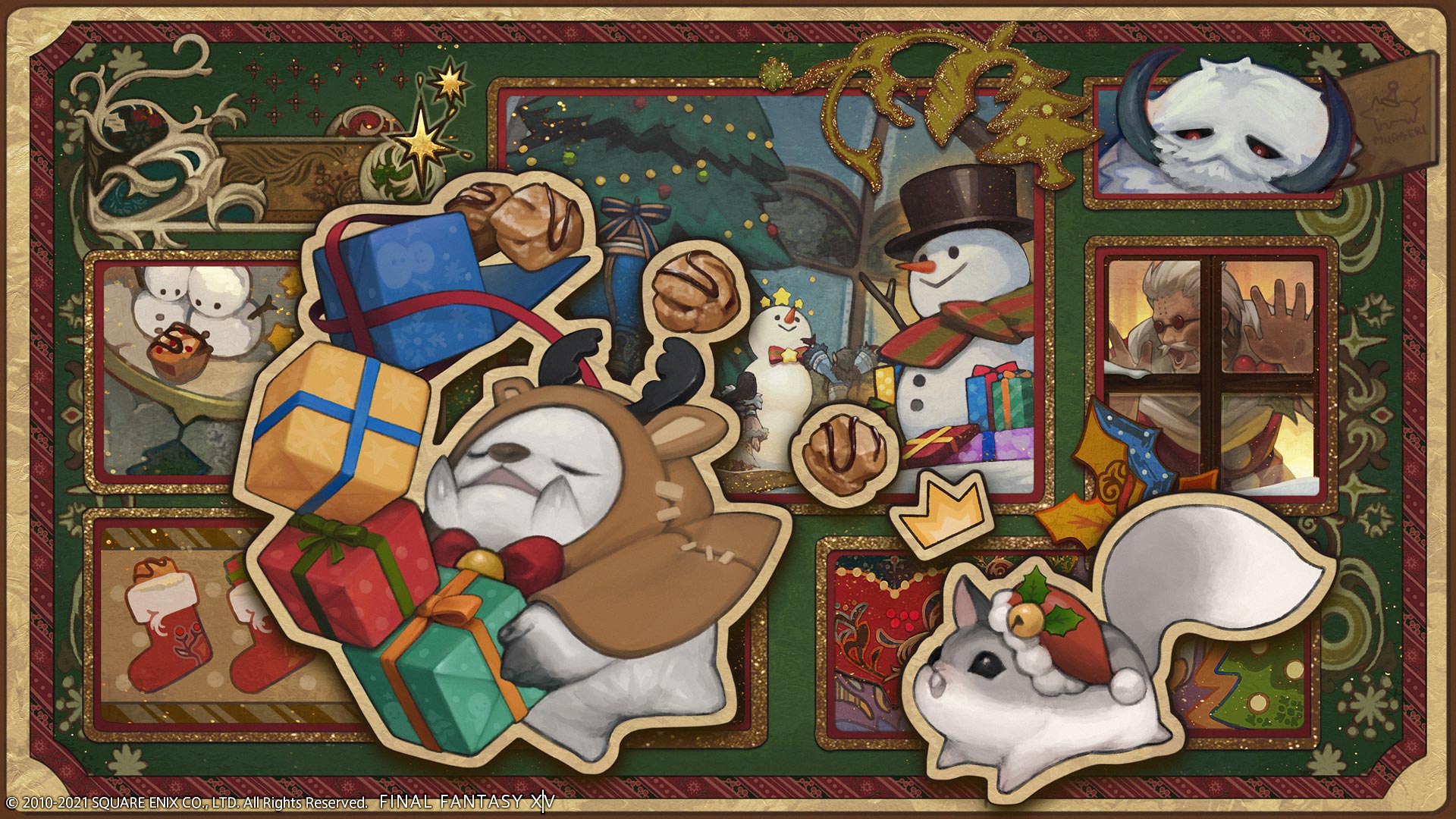 @KarinMie_en
).
The Starlight Celebration is coming soon!
Let's enjoy winter season in Eorzea!
Outline of the Event
The Event Period
From Thursday, December 16, 2021 at 12:00 a.m. to Friday, December 31, 2021 at 6:59 a.m. (PST)
*The seasonal quests cannot be completed after the event has concluded.
The Place to Order the Quest and Requirements
The event quest can receive an order at Old Gridania(Mih Khetto's Amphitheatre), X:10.2, Y:9.4 from Amh Garanjy.
You should be upon level 15.
Event Items

[Minion] Wind-up Rudy
[Minion] Squirrel Emperor
[Wall-mounted] Starlight Mobile