Valentione's Day -To Thine Own Love Be True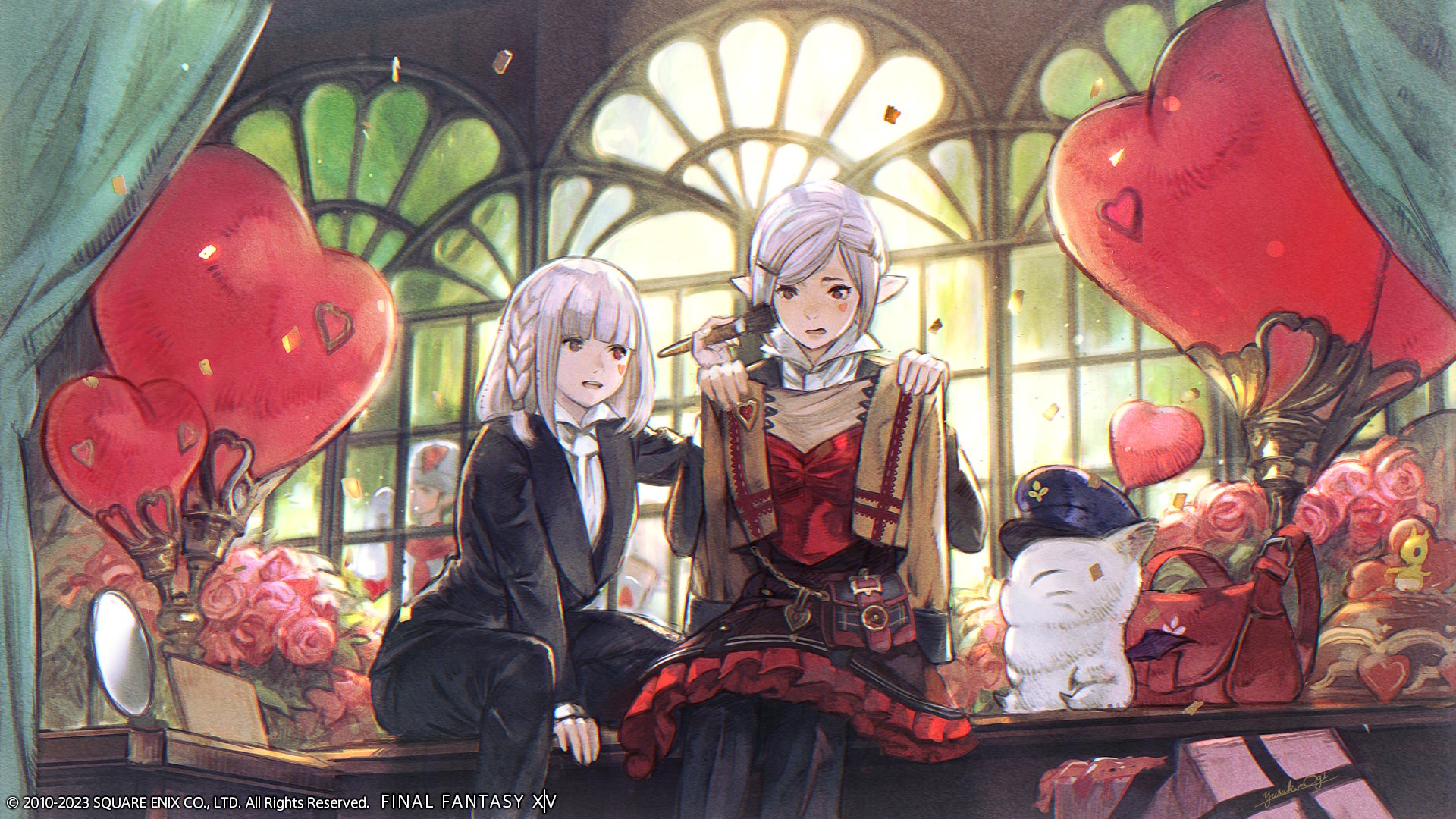 @KarinMie_en
).
Valentine's Day is coming next month!
Event information has been released so I introduce to you.
Outline of the Event
The Event Period
From Wednesday, February 1, 2023 at 12:00 a.m. to Wednesday, February 15, 2023 at 6:59 a.m. (PST).
*The seasonal quests cannot be completed after the event has concluded.
The Place to Order the Quest and Requirement
The event quest can receive an order at Old Gridania, X:10.2, Y:9.4 from Lisette de Valentione.
Level 15
Players must first complete the quest "It's Probably Pirates."
Event Items

Equipment differs for men and women.
Vested Emissary's Attire Coffer
[Head] Valentione Emissary's Hat
[Body] Valentione Emissary's Jacket
[Legs] Valentione Emissary's Bottoms
[Feet] Valentione Emissary's Boots
[Emote] Eat Chocolate
[Table] Valentione's Heart Desk
In the End
That's Valentiones Day! I just want to say, the clothing for the event items are very nice.
I am looking forward to seeing what kind of event it will be.