Heavensturn -Lots and Lots of Sacred Lots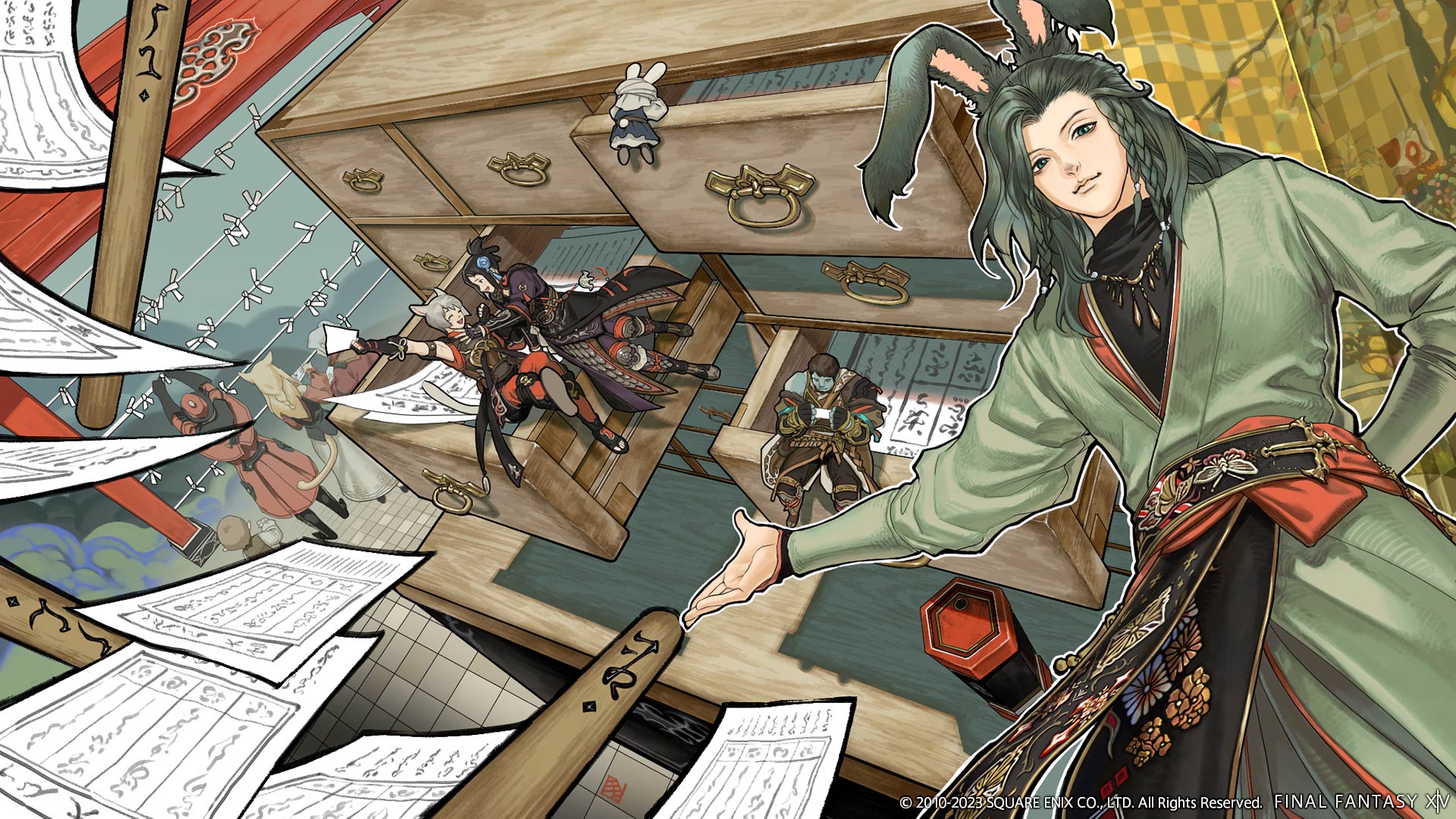 @KarinMie_en
).
We have only a few days left in this year.
How was your year 2022?
I am happy that I was able to renew this site, which is something I have been wanting to do.
Speaking of the New Year, it's the Heavensturn!
Here is an overview of the event.
Outline of the Event
The Event Period
From Saturday, December 31, 2022 at 7:00 a.m. to Monday, January 16, 2023 at 6:59 a.m. (PST)
*The seasonal quests cannot be completed after the event has concluded.
The Place to Order the Quest and Requirements
The event quest can receive an order at Limsa Lominsa, X:11.5, Y:13.9 from Usagi Bugyo.
You should be upon level 15.
Event Items

[Body] Heavensturn Domaru
[Hands] Heavensturn Kote
[Legs] Heavensturn Haidate
[Feet] Heavensturn Sune-ate
[Wall-mounted] Heavensturn Crane Banner
In the End
The standard event item for the Heavensturn is the zodiac helmet, but this year it is armor.
This is because the Usagi Kabuto appeared in the event before a realm reborn.
These Kabutos are available at online store!