Information about Patch 5.1 [Crafter and Gatherer]
Hi, this is Karin(
@KarinMie_en
).
The latest PLL said that Crafting and Gathering will be changed.
This article is about Crafter and Gatherer after Patch 5.1.
Crafter and Gatherer Revamp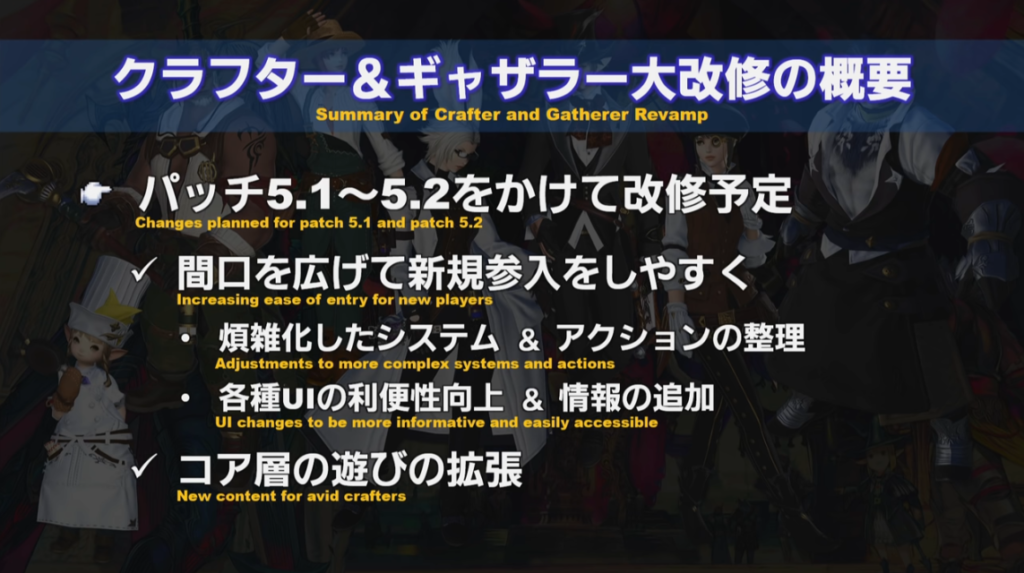 -It's difficult to begin because it's narrow to entry for new players so it will be increasing ease of entry.
-From now, the balance of actions are bad, so making the best equipments, it will be useless soon,after patch 5.1, it can be making more difficult recipes.
Installation Heads for Crafter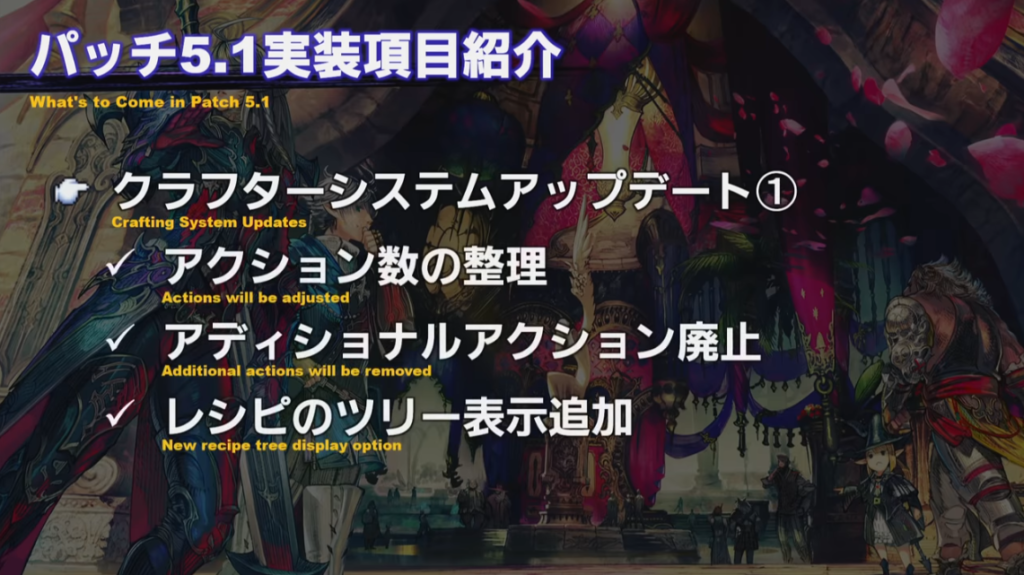 Actions will be adjusted so some actions will vanish.
= it need to make over macros.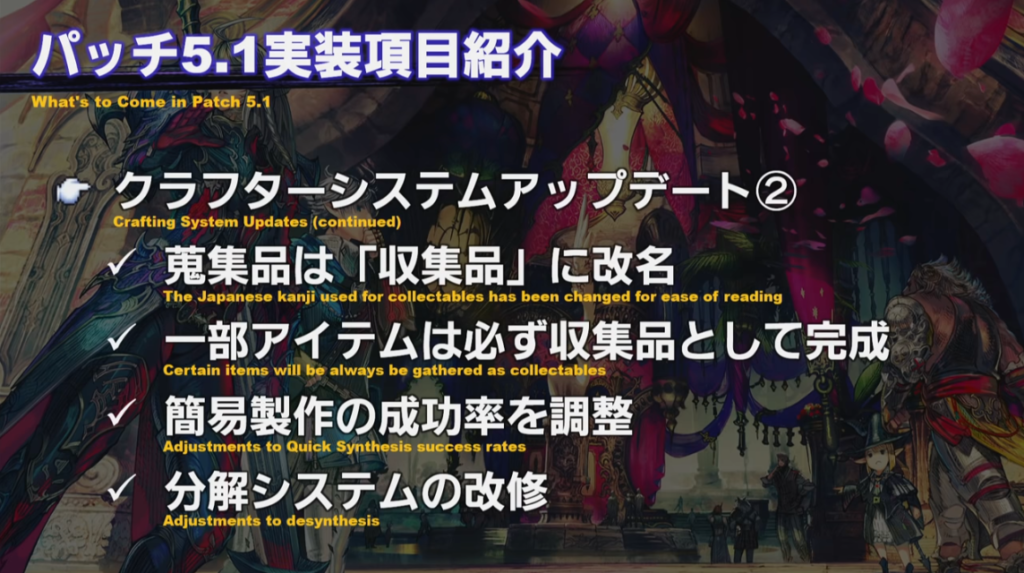 Certain items will be only for collectables recipes.
= it prevent mistakes that thinking to make collectables but actually making normal items.
Quick Synthesis will become easier.
Desynthesis Skills will be changed significantly.
= they want to make flow that extra items disassemble briskly.
Craft Recipe Tree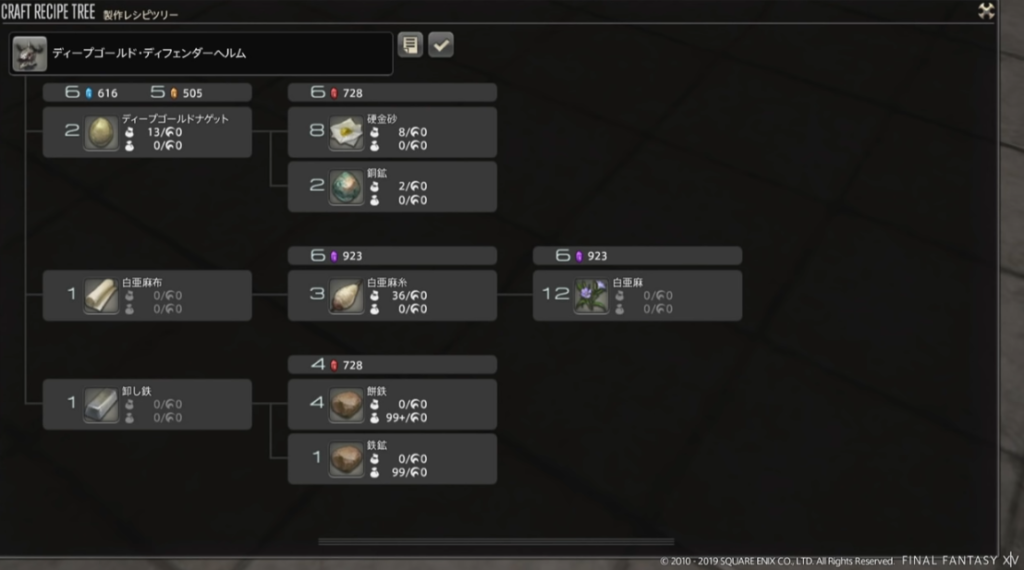 It's becoming easy to understand expression as tree.
It's also good to know which item I have.
Installation Heads for Gatherer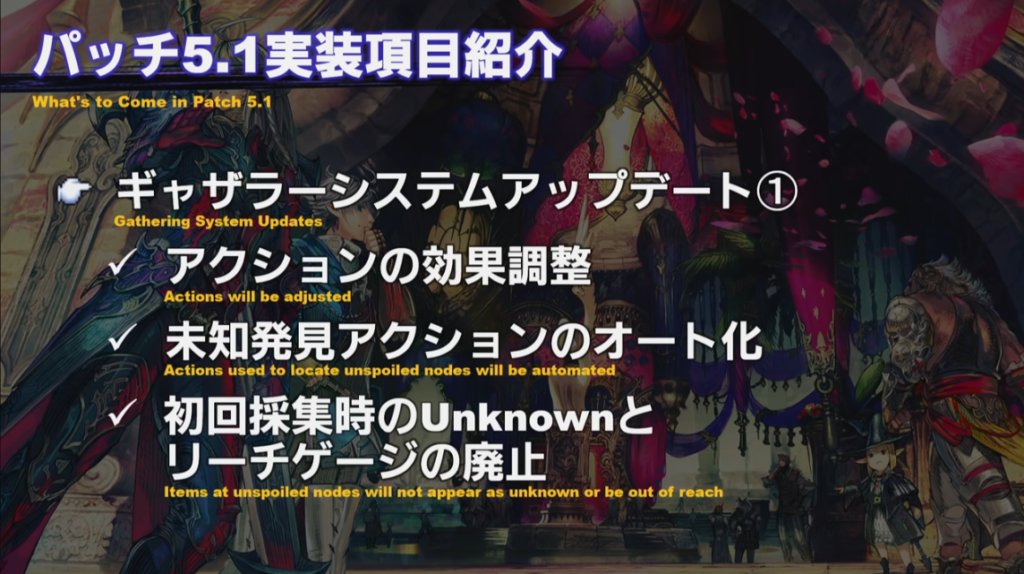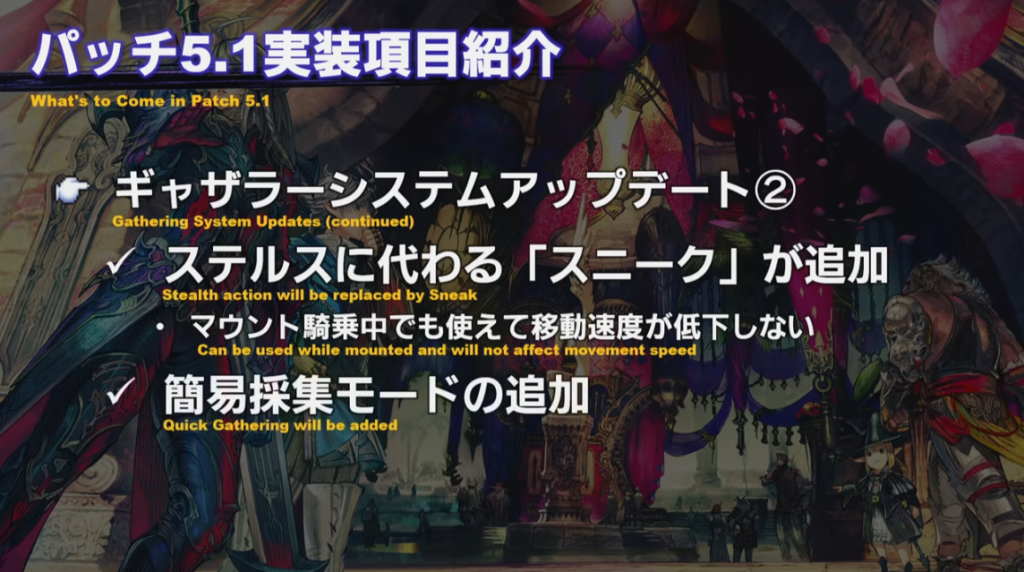 It will be simple that takes a lot of time and effort till now.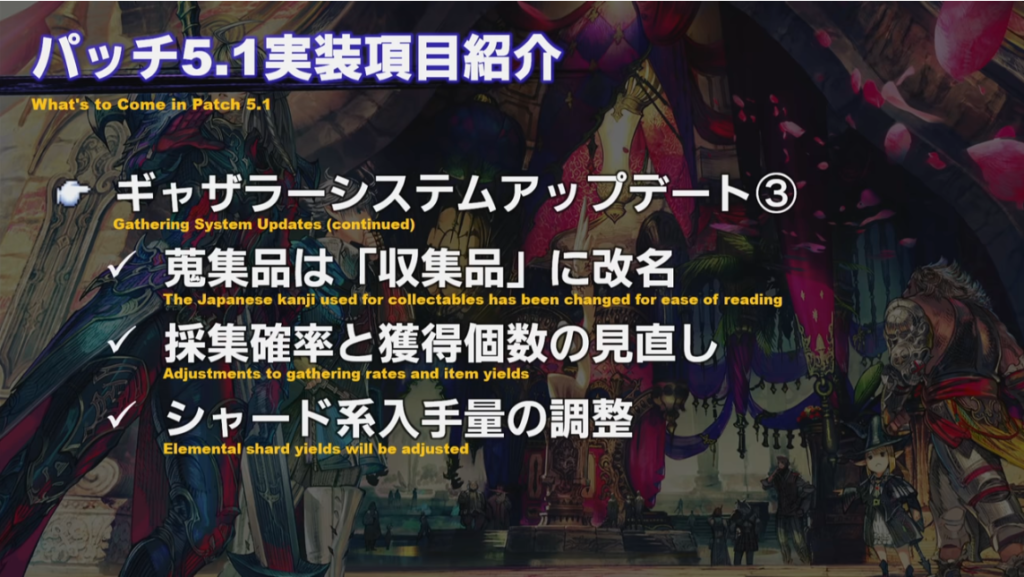 It will adjust to gathering rates and items yields.
Elemental shard yields will be increasing.
Ishgard Restoration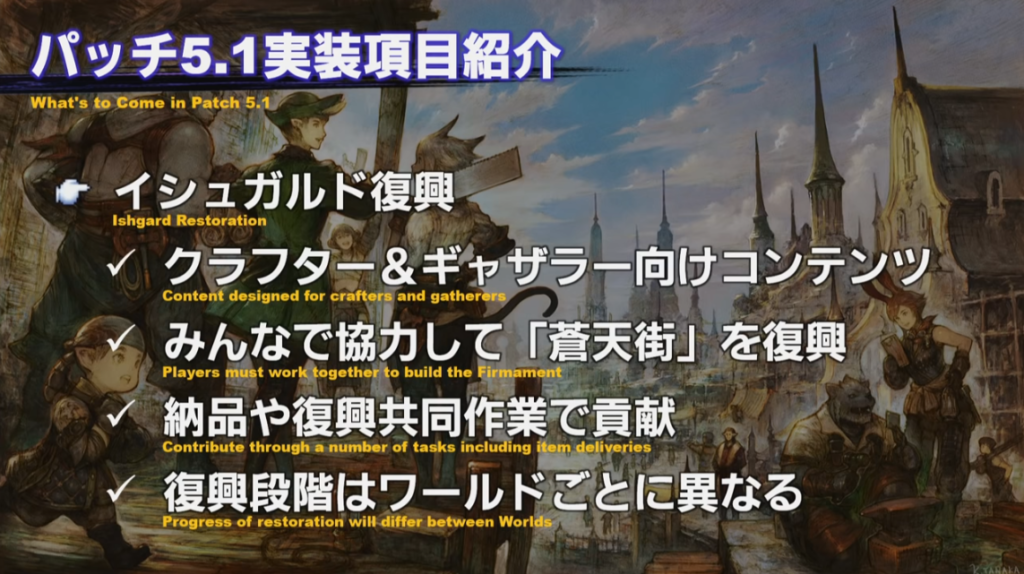 This content is updating every major patches.
If you play only battle classes, this content includes amusement elements so you should go to the Firmament.
Players must work together to build in this content.
Progress of restoration will differ between Worlds.
It might be starting the World Race for Crafter and Gatherer!?
In the End
The skill for Crafter and Gatherer is not hardly changed before so my heart is pounding.
A special feature about Ishgard Restoration will be next PLL.
I'm looking forward to next PLL!
Thank you for reading 🙂