How to Get "Jellyfish Lamp"
@KarinMie_en
).
Lighting is very important in creating a space.
Today, I will tell you about how to get the "Jellyfish Lamp".
Tabletop : Jellyfish Lamp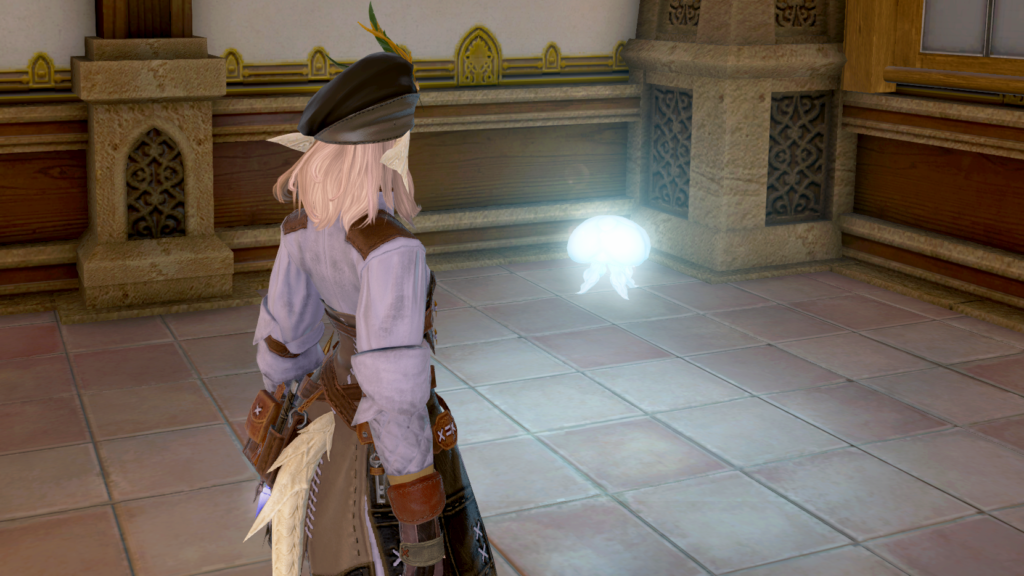 Jellyfish Lamp is a tabletop candelabra in the shape of a jellyfish, as the name suggests.
When installed it, it floats in the air and moves up and down.
How to Get
Jellyfish lamps can be made Master Alchemist VI recipe.
Required Ingredients
Aurelia Polyp 1
Silvergrace Ingot 1
Tallow Candle 1
Jellyfish Umbrella 2
Water Cluster 2
Lightning Cluster 2
Aurelia Polyp can get by Free Company Submarine Ventures.
In the End
Even though it is a lamp, it moves up and down like a jellyfish, so I think it can be used as aquarium lighting.
If you are looking for a lamp that looks cute and creaturely, why not get it?
Thank you for reading and I hope you enjoyed this article.