Let's Enjoy New Year Festival "Heavensturn"! [2020]

Hi, this is Karin(@KarinMie_en).

Have you played Starlight Celebration, Christmas event in FF XIV?
It will be finished on December 31 so if you don't play it yet, be careful!
Right after Starlight Celebration, Heavensturn is coming!
Outline of the Event
The Event Period
From Tuesday, December 31 at 7:00 a.m. to Tuesday, January 14 at 6:59 a.m.(PST).
*The seasonal quests cannot be completed after the event has concluded.
The Place to Order the Quest and Requirement
The event quest can receive an order at Limsa Lominsa: X:11.5, Y:13.9 from Nezumi Bugyo.

You should be upon level 15.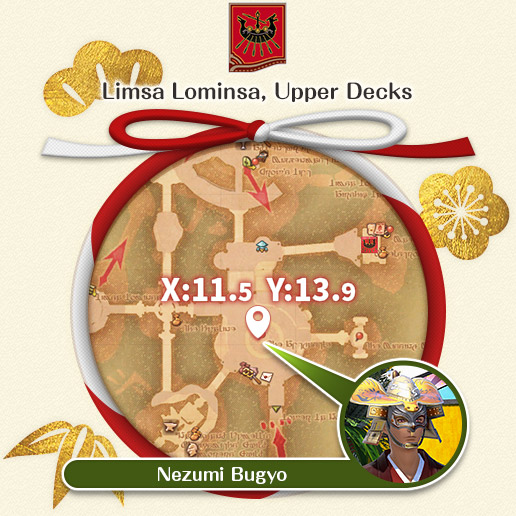 Event Items


[Head] Crimson Nezumi Kabuto
[Head] Cobalt Nezumi Kabuto
These armors are the left image.
It images Japanese zodiac.
2020 is year of mouse.
[Tabletop] Heavensturn Bounty
[Seasonal Miscellany] Magicked Prism (Advent Cakes)
They are the middle and the right image.
I want any items motif of Qi1irn.
In the End
Heavensturn is coming right after Starlight Celebration.
Seasonal Miscellany is good for SS.
Let's have a blast the New Year festival!
前の記事

次の記事