The Make It Rain Campaign 【2019】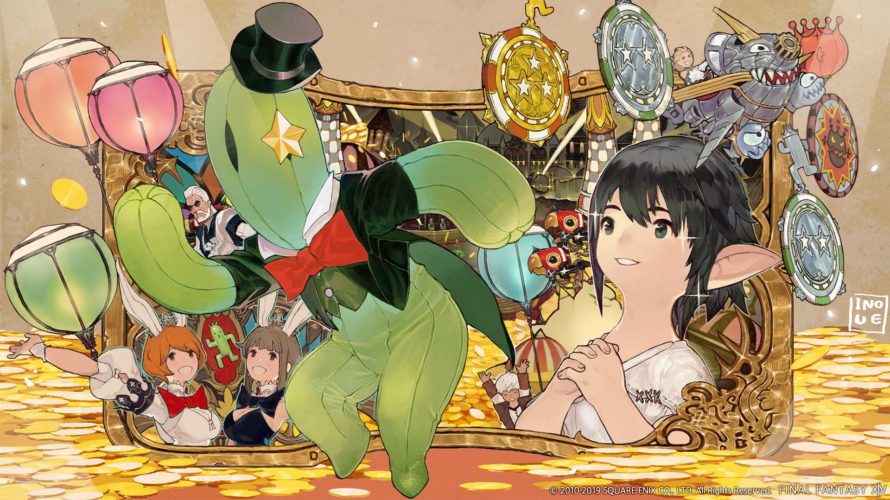 Hi, I'm Karin(@KarinMieee)

The Make It Rain Campaign again!
Some items are discount so this is a chance to get items what you want!
Outline of the Event
The Event Period
From Thursday, June 6, at 1:00 am to Monday, June 24, at 7:59 am(PDT).
*The seasonal quests cannot be completed after the event has concluded.
The place to Order the Quest and Requirements
The event quest can receive an order at Ul'dah, Steps of Nald, X:9.4 Y:9.2 from Lamenting Lalafell.
<Requirement>
-Level 15
-Players must first complete one of the following main scenario quests:
"The Gridanian Envoy", "TheUl'dah Envoy", "The Lominsan Envoy".
Event Items

[Emotes] Senor Sabotender
[Items] MGP Gold Card (30,000 MGP)
The event items are only these one, but here goes the main  part.
What the hell! We can get MPG 1.5 times as normal when we take part in contents during the event.
In addition, the seasonal shop, near the Mini Cactpot counter, some items can exchange lower MGP as usual.
Some items available during previous iterations of the event can be obtained from the same vendor.
Conclusion
This is a chance to get items what you are interested in, because we can get extra MGP.
Let's enjoy to play some games at Gold Saucer and get much MGP!
By the way, the event at Gold Saucer, but the event quest receive at Ul'dah so please don't make a mistake.
前の記事

次の記事