MOONFIRE FAIRE 2022 -Prepare to Dive!-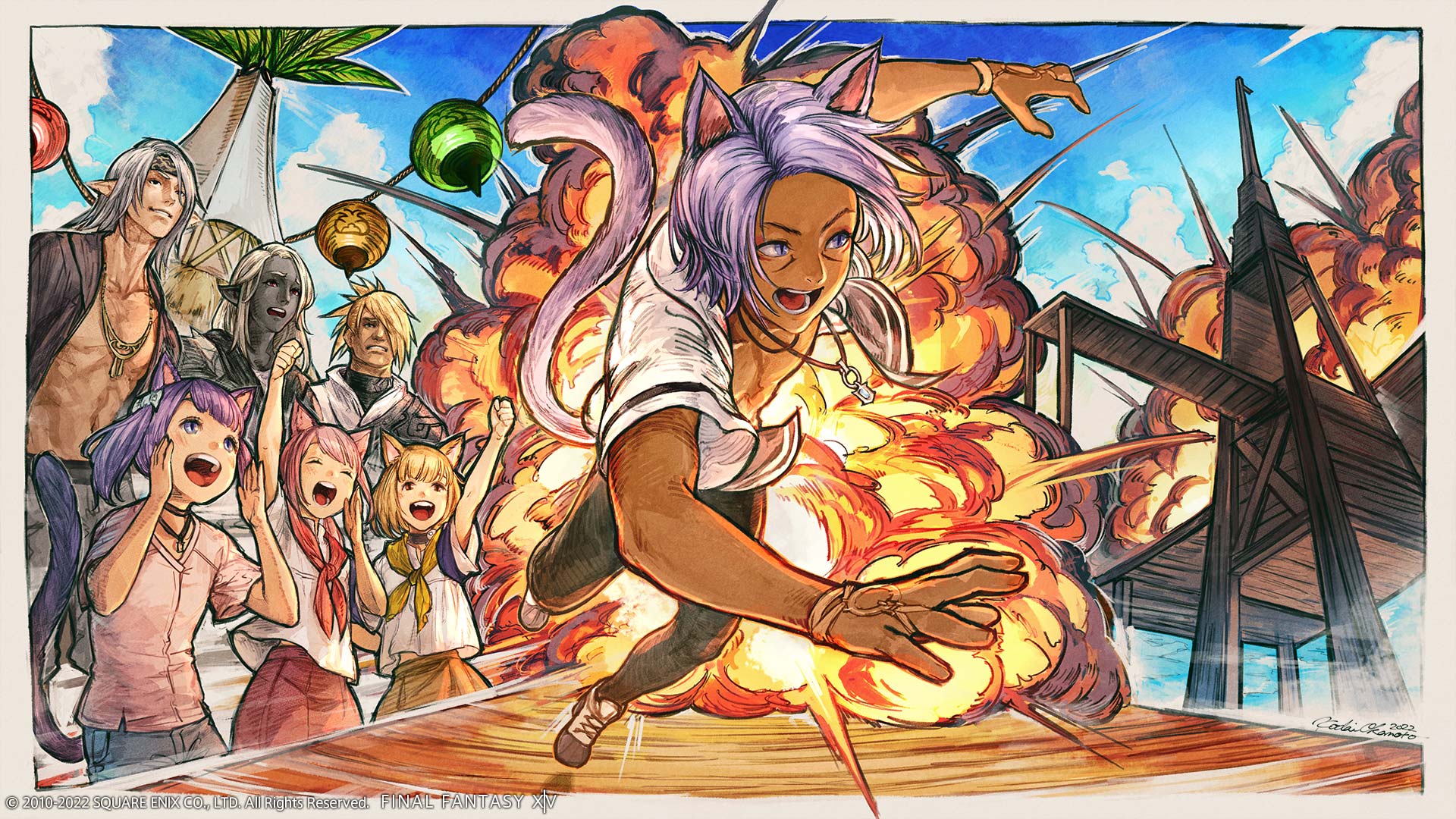 @KarinMie_en
).
Summer means this event!
Moonfire Faire is coming!
Outline of the Event
The Event Period
From Wednesday, August 10, at 1:00 a.m. to Friday, August 26, at 7:59 a.m. (PDT)
*The seasonal quests cannot be completed after the event has concluded.
The Place to Order the Quest and Requirement
The event quest can receive an order at Limsa Lominsa – Upper Decks, X:11.5, Y:13.8 from Mayaru Moyaru.
You should be upon level 30.
Event Items

[Head] Summer Sunset Bandana
[Body] Summer Sunset Beach Cover-up
[Hands} Summer Sunset Wrist Torques
[Legs] Summer Sunset Bottoms
[Feet] Summer Sunset Sandals
[Outdoor Furnishing] Summer Bonfire
In the End
It looks like the athletics like Leap of Faith, we did at Moonfire Faire a few years ago will be coming back.
I remember falling many times… I hope my skills have improved this year…