How to Get the "Sweat" Emote, Which Is Perfect for Hot Days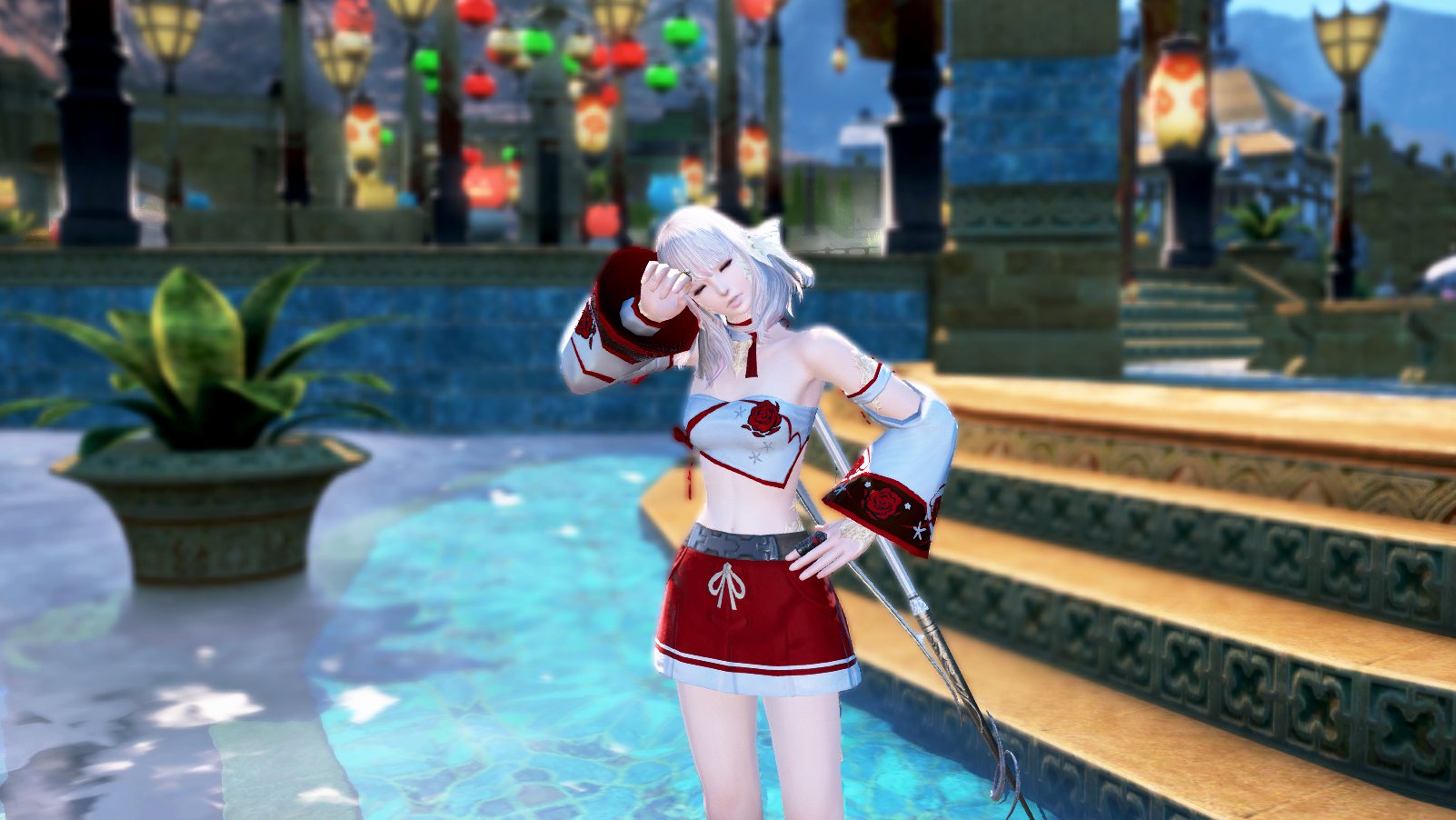 @KarinMie_en
).
I hope you are not getting sick during these hot days.
This article introduces an emote, "Sweat," that is perfect for the current season.
Sweat Emote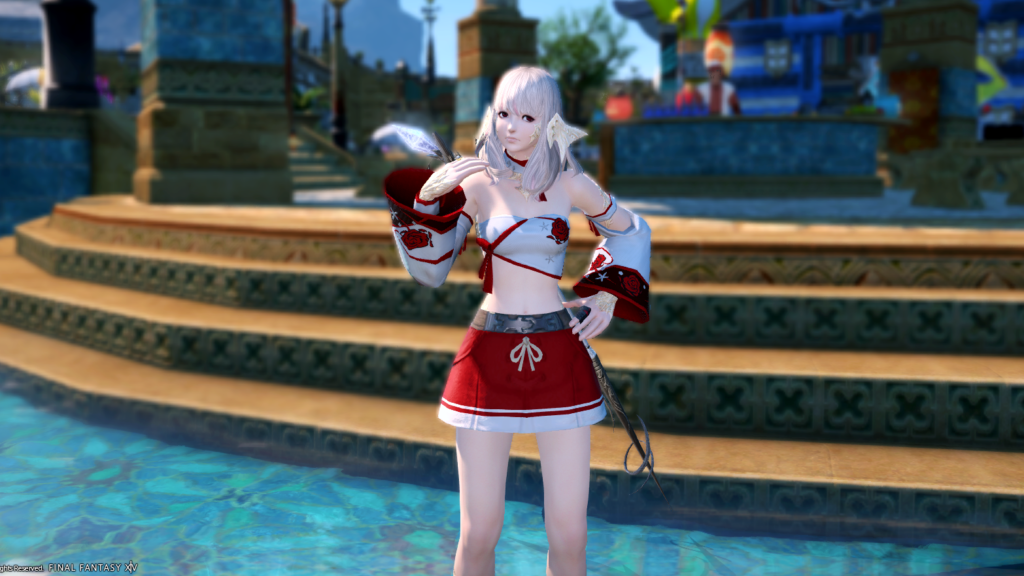 "Sweat" is an emote for wiping perspiration and looking up with flapping hands in a gesture.
Loop through the following actions.
1.wipe the sweat off
2.fan by hand
When fanning, the body is swayed from side to side to enjoy various expressions depending on the angle.
How to Get
It can be obtained in exchange for 10 Empyrean Potsherd available at Heaven-on-High.
Heaven-on-High is one of deep dungeon, and it can challenge from level 61.
One Empyrean Potsherd is fixed for clearing the 30th floor.
In addition, it rarely
It is also rarely available from copper treasure chests in dungeons, so be proactive and open them when you find them.
When you can get 10 Empyrean Potsher, you can exchange "Ballroom Etiquette – Excessive Petticoats" from Confederate Custodian.
In the End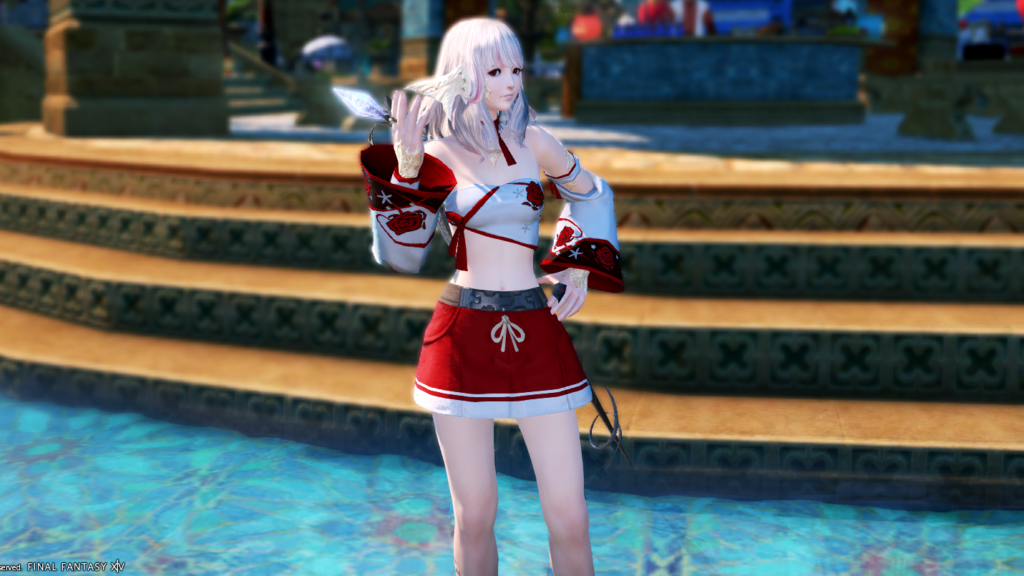 I think this emote is useful for various situation because the way you see it depends on the timing and angle.
With the hot weather still to come, be sure to get this emote, perfect for summer!
Thank you for reading and I hope you enjoyed this article.