Hatching-tide is Here!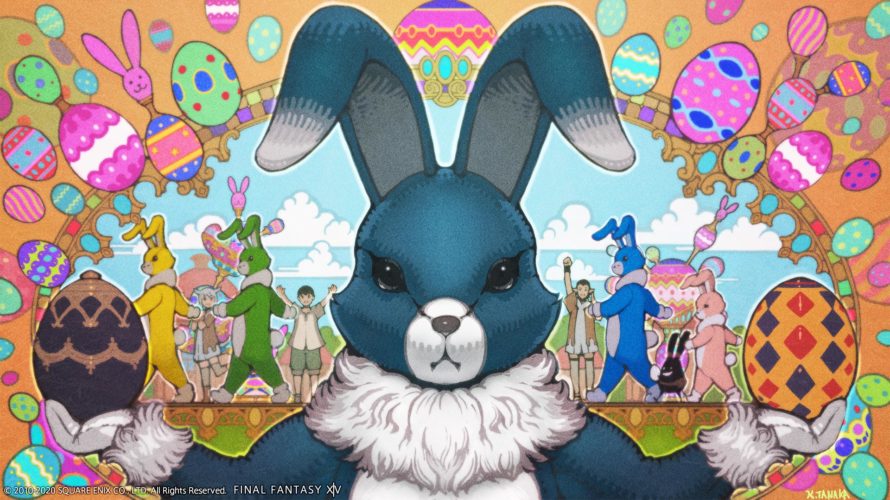 Hi, this is Karin(@KarinMie_en).

I thought the Little Ladies' Day had finished, this is informed for next seasonal event, the Hatchin-tide.
I feel seasons by seasonal event in FF XIV.
Outline of the Event
The Event Period
<Chapter 1>
From Monday, March 30, at 1:00 a.m. to Sunday, April 5, at 7:59 a.m.(PDT).
<Chapter 2>
From Sunday, Aplil 5, at 8:00 a.m. to Monday, April 13, at 7:59 a.m.(PDT).

There are chapters but it isn't announced what will happen each chapter.
Both chapter 1 and chapter 2 have only a week so be careful to miss it. 
The Place to Order the Quest and Requirements
The event quest can receive an order at Old Gridania: X:10.2, Y9.4 from Revelrous Rabbit.
You should be upon level 15.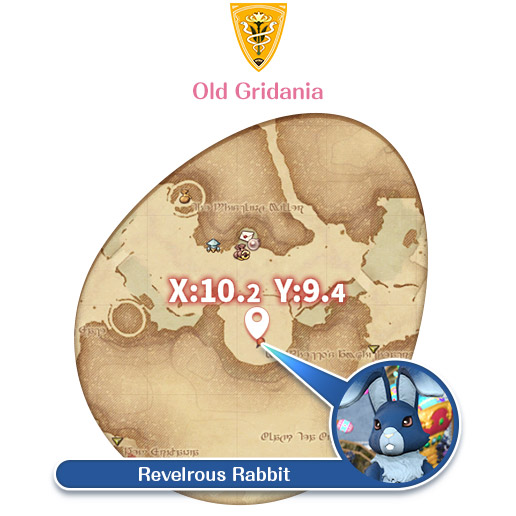 Event Items


[Head] Rabbit Head
[Body] Rabbit Suit
[Body] Dapper Rabbit Suit

[Tabletop] Stuffed Rabbit
[Wall-mounted] Hatching-tide Advertisement
The Rabbit Suits are wore in the left image.
The Dapper Rabbit Suit is changed to ribbon from fluffy neck and is difference fluffy sleeves. 
In the End
We can be rabbit by the event.
Those are the items to get for collectors of costumes!

I'm interested in the detail of each chapter!
I like the music of the Hatching-tide.
It makes me fun:)
Let's have a blast!
前の記事

次の記事