Dress up: Peacelover's Attire Appearance and the Way to Get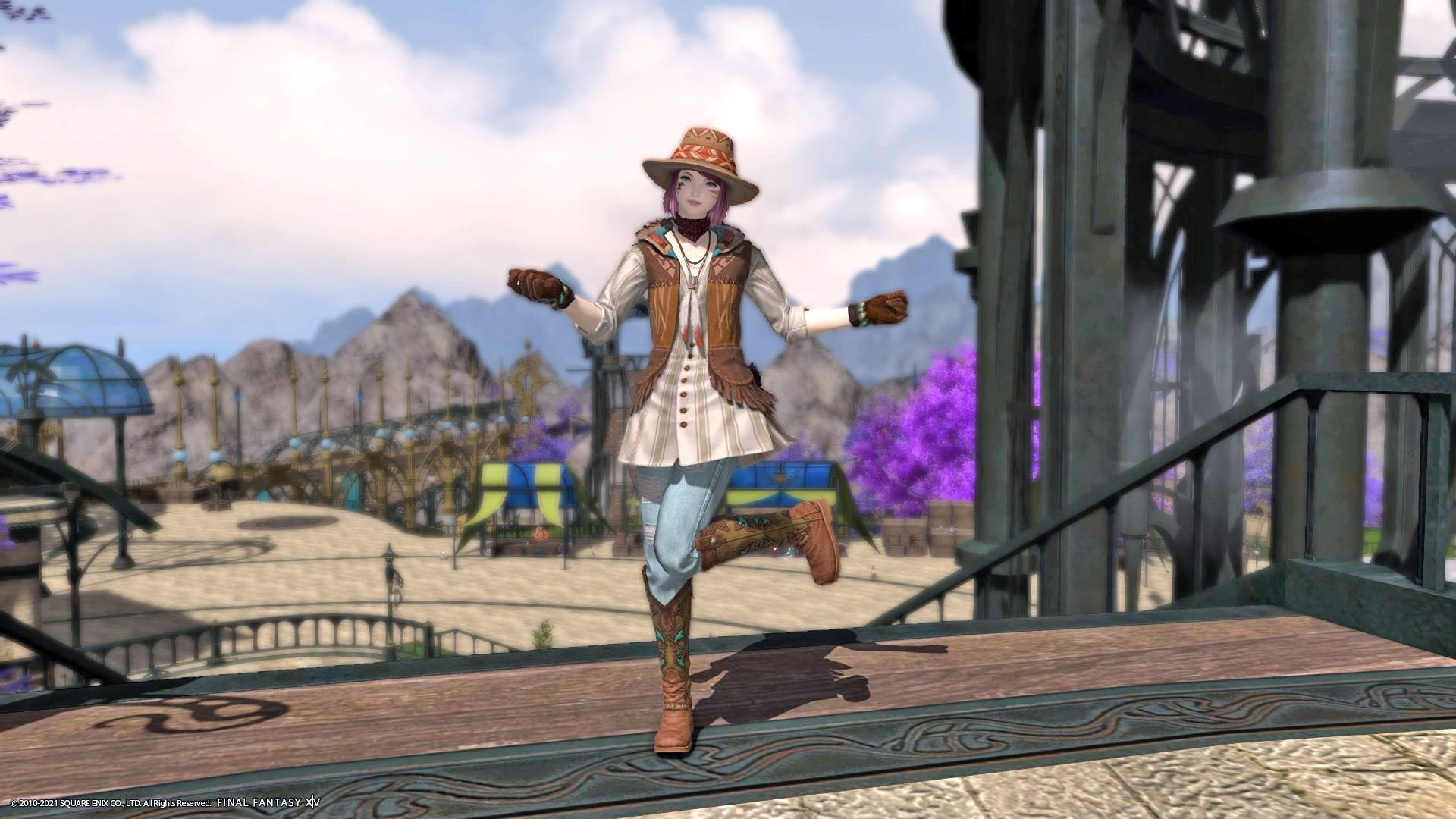 @KarinMie_en
).
This article is about "appearance and the way to get Peacelover's Attire".
Appearance
<Front and back>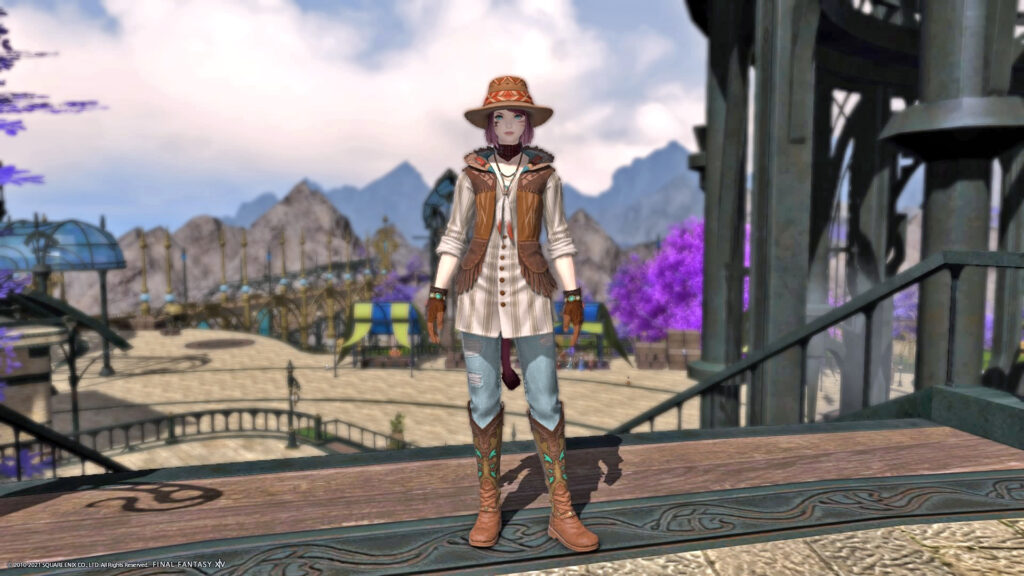 <Back>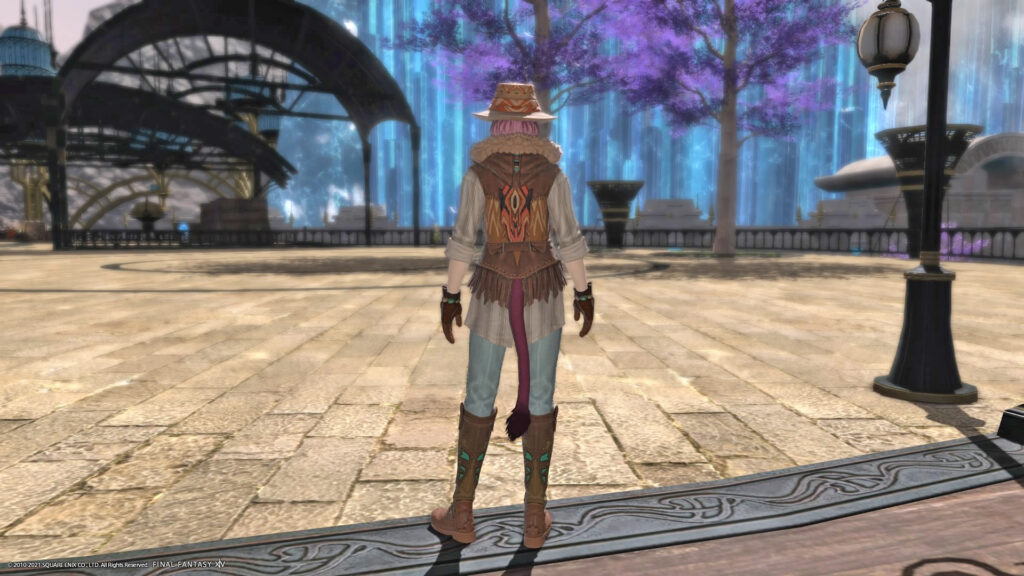 How to Get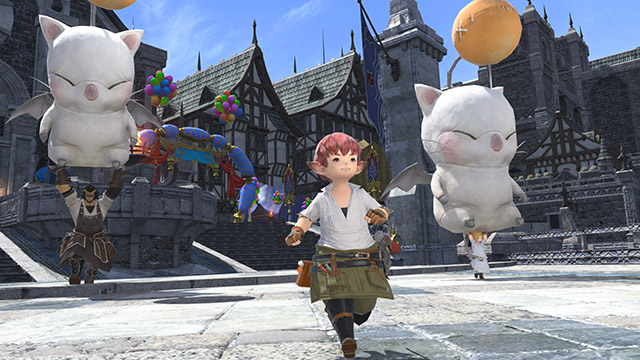 It can exchange 50 Fête Token from Enie at The Firmament (X:12.0 Y:14.0).
If you're lucky, you can get from Fête Present!
Or it available from the market board.
You can also buy the part of gear.
In the End
Each part of items are fit for any clothes, so it will expand your fashionable range.
The time of the next Fête will be displayed at Firmament, so you can join if the time is right.
It easy to level up for Crafting and Gathering and you have chance to get any precious items.