How to Get "Mounted Dinosaur Skull"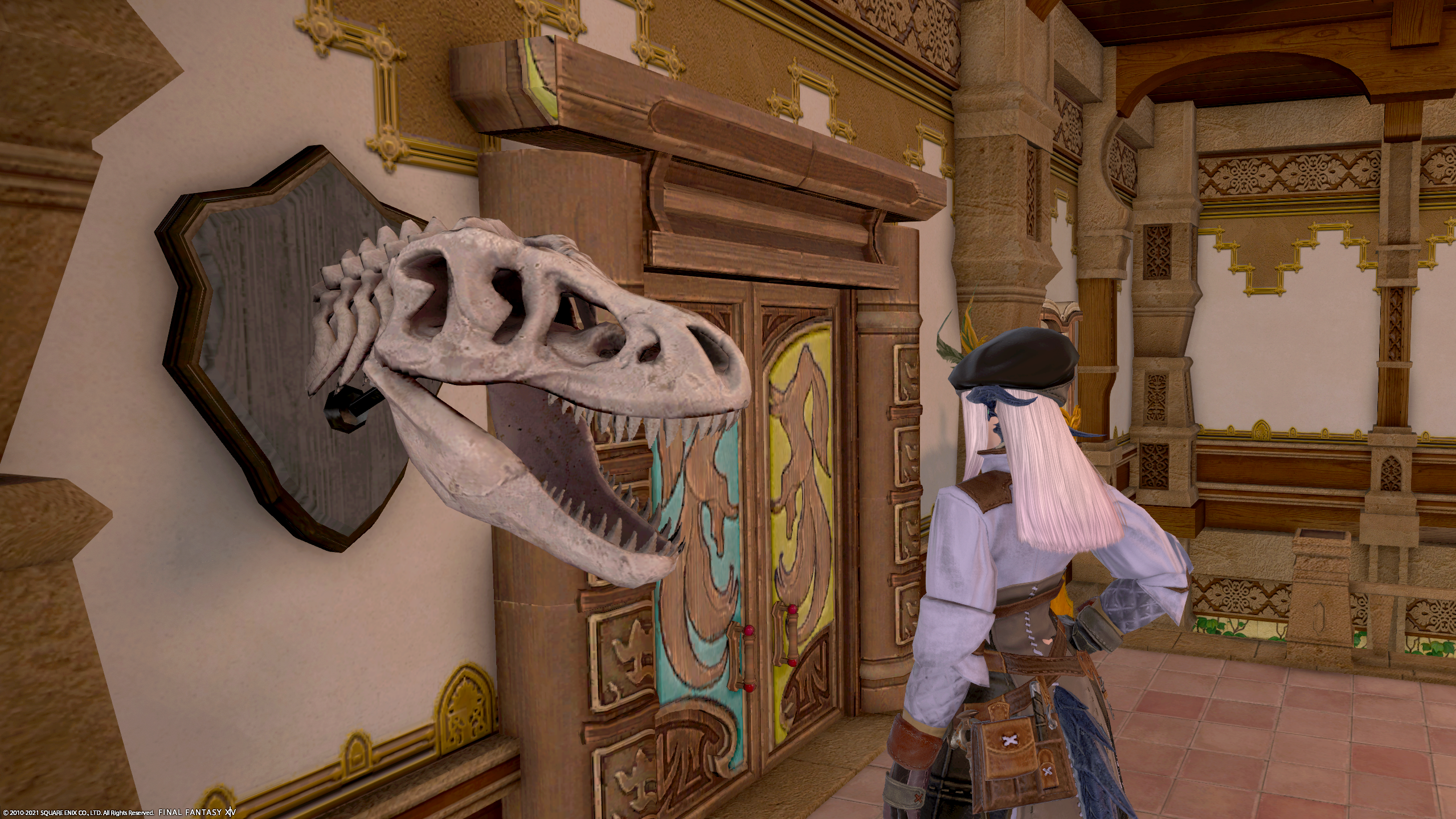 Hi, this is Karin(@KarinMie_en).
Do you like fossils or dinosaurs?
This article is introduce you to the wall-mounted "Mounted Dinosaur Skull".
Mounted Dinosaur Skull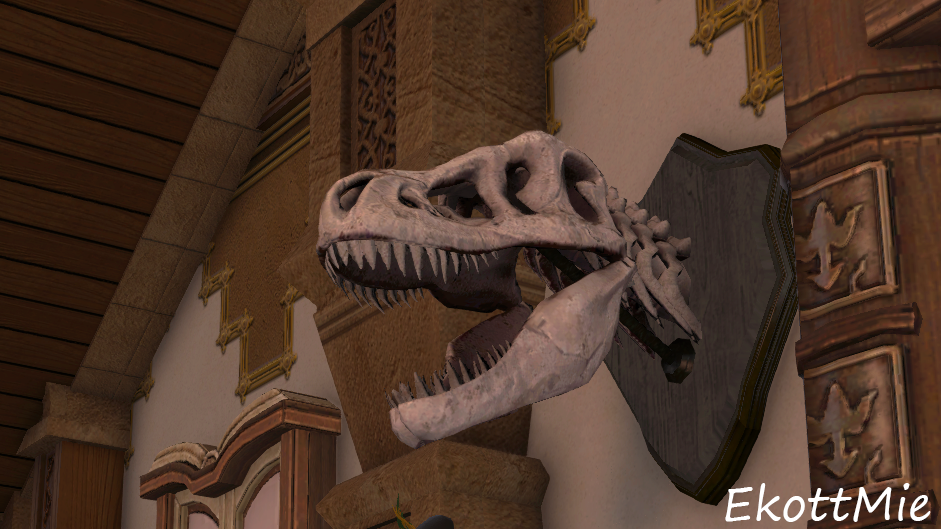 Mounted Dinosaur Skull is a wall hanging furniture of a Tyrannosaurus skull.
It is large and has a great impact when installed.
How to Get
It can obtain to craft by goldsmith or purchase on market board.
Required Ingredients
– Ancient Bone 1
– Lignum Vitae Lumber 2
– Mortar 2
Ancient Bone can get by Free Company Submarine Ventures at Stormport.
Carpenter can craft Lignum Vitae Lumber from Lignum Vitae Log.
Lignum Vitae Log can gather by Botanist at Lakeland or Submarine Ventures.
But it's required high level, such for Carpenter is level 78, Botanist is level 80 so it might be okay to buy on market board.
Mortar is crafting item for Alchemist level 20.
There are three required ingredients so if it's a hassle, you can buy them on market board for a few hundred gil each.
In the End
There are Dinosaur Skeleton but they are outdoor furnishings, so it can display only plyers having own house or Free Company's house.
Mounted Dinosaur Skull, introduced here can be displayed on your apartment room, so if you like ancient creatures, why not get one?
Thank you for reading:)