@KarinMie_en
).
I introduce about the mount and the outdoor furnishing which can get by Moonfire Faire 2021.
*Tabletops aren't include.
About Moonfire Faire 2021
Please check here about the outline of the event.
The mount is the reward.
To get outdoor furnishing and tabletops to exchange from Fire Token, which can get to complete the event FATE.
It required to exchange five Fire Token for each.
You can get 15 Fire Token when you complete the FATE with the highest rate.
Polar Bear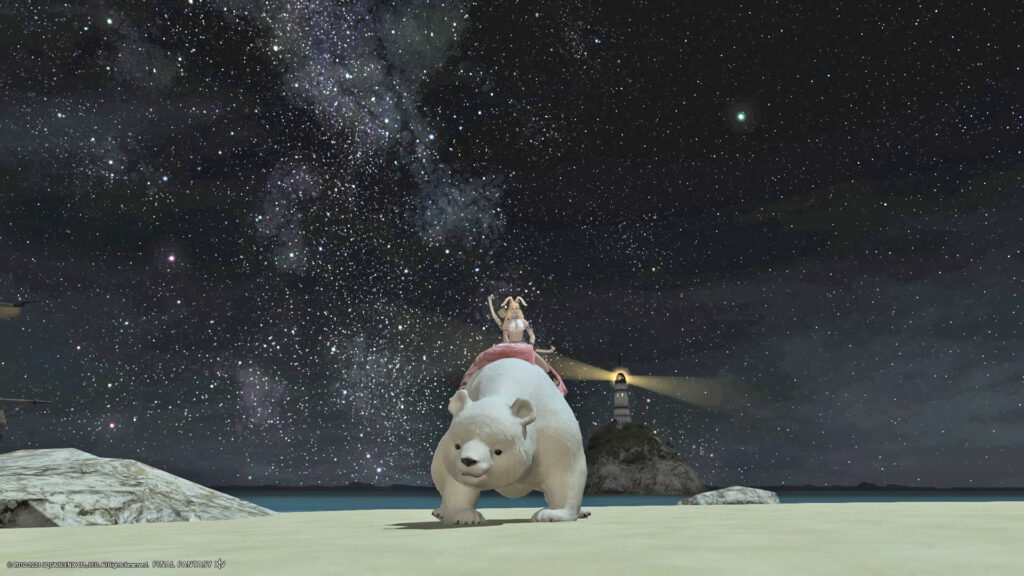 Using its original action, a big snow crystal is appeared, then shower down small snow crystals.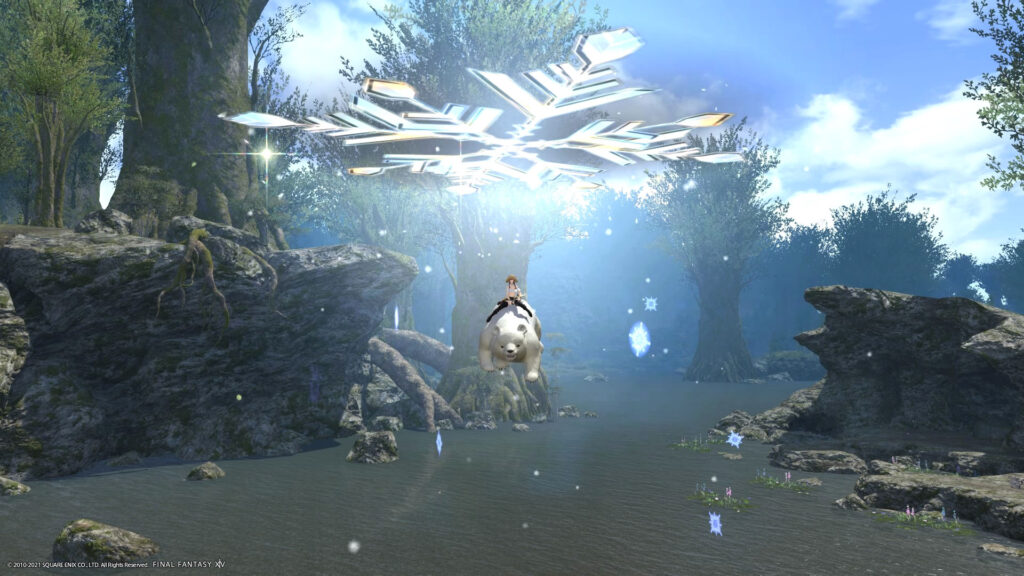 Moonfire Mask Stall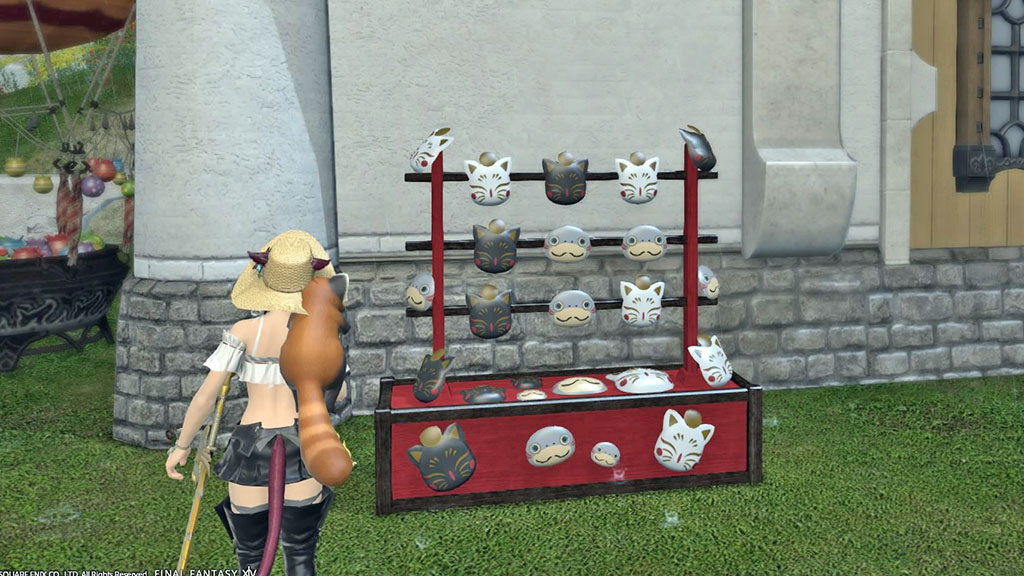 Past Moonfire Faire items, Moogle Mask and Namazu Mask are displayed.
If you want to wear them, not just look at them, you can purchase at online store.
They are on sale now!