@KarinMie_en
).
Here's a must-see dragon mount for all you dragon lovers out there!
Unlike the cool dragons of adults, this cute dragon is still young.
Appearance
[On the ground]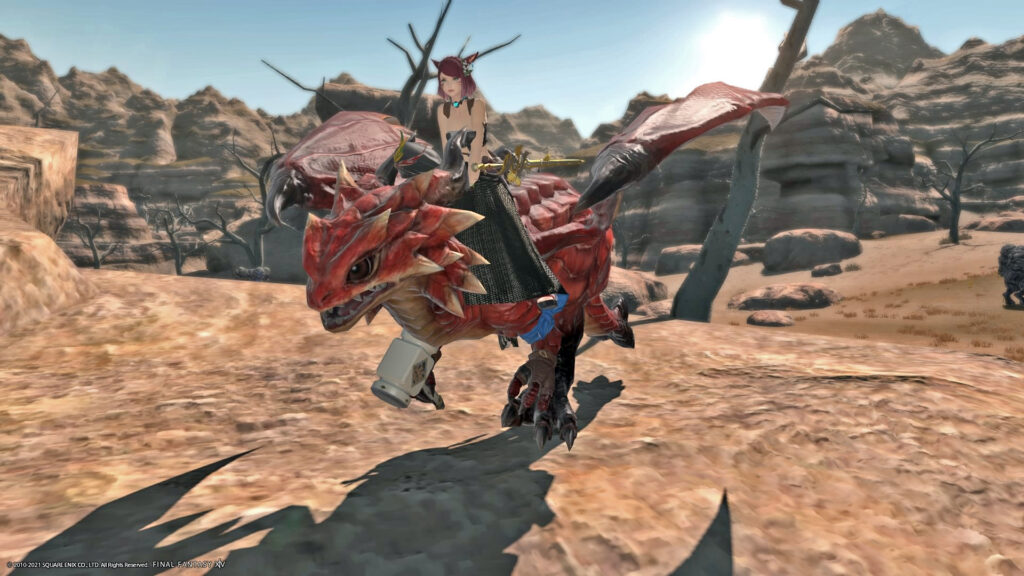 [Flying]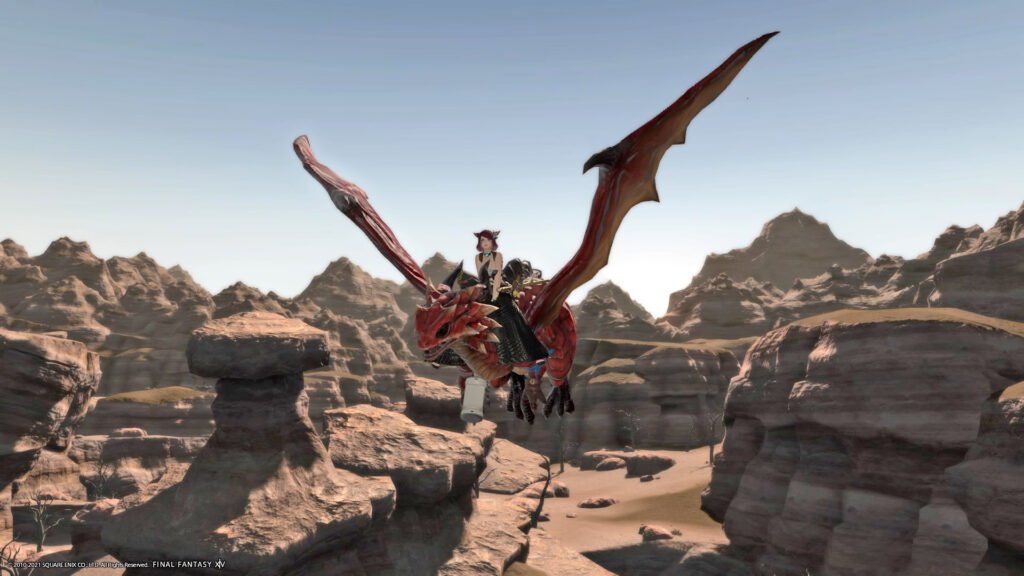 First encountered as a curious dragonet, Ehll Tou became a dragon grown during her stay in Ishgard. With her passion for crafting, she underwent an evolution heretofore unseen in her kind, developing dexterous forelimbs that allow her to deftly wield all manner of implements.

You have a knack for this, Ehll Tou! – Hautdilong
How to Get
Rise Custom Deliveries' rank to level 5, then complete the quest "On Ehll Tou's Wings", this is the reward.
Ehll Tou's quest is required Disciple of the Hand or Land level 70 above.
In the End
I was happy to see that what he was wearing was related to the story of the Custom Deliveries and that he cared about it.
Whether they're running on the ground, flying in the air, or even just standing if you want! Everything is cute.
I urge you to get this cutie dragon and adventure with it!